Patriots news & rumors: Hunter Henry catching on; eyes on Allen Robinson
Don't look now, but New England Patriots tight end Hunter Henry is starting to heat up and form some chemistry with Mac Jones.
In the team's 25-22 victory over the Houston Texans on Sunday, Henry hauled in six receptions for 75 yards, including a 13-yard touchdown connection late in the fourth quarter that eventually tied the game at 22.
That is two touchdowns in the past two weeks for the Patriots prized tight end, who is starting to really etch his niche in the Patriots' offense by becoming a reliable outlet for the rookie quarterback who is seems to look his way whenever he needs a big play which was evident in the Week 5 come-from-behind victory.
Following the game, Jones talked about the big touchdown pass to Henry.
"He did a good job getting open and sometimes the ball didn't always go to him on that play, but he ran a good route and I just saw it and he made a really good catch and I had plenty of time," Jones said, via Patriots.com. "The offensive line gave me time back there. All those things add up and I think there's plays we left out there on the field but at the same time, we needed to just put together scoring drives, kicks or touchdowns. I think if you take away our turnovers, which one of them was obviously my fault and then Damien (Harris), it was just a bang-bang play. I think we put a lot of emphasis on that and we didn't do a good job of that. But we still fought through that and just tried to put points on the board."
Patriots tight end Hunter Henry finally catching on
Through the first few weeks of the season, neither Henry nor fellow tight end Jonnu Smith have been living up to expectations, but it does take time for any new player to get accustomed to how things are done in New England, especially on the offensive side of the football.
While Mac Jones has formed a bit of chemistry with wide receivers Jakobi Meyers and Kendrick Bourne, it is that chemistry formed with the big target tandem of Henry and Smith that will really get this New England Patriots offense rolling.
Now that Hunter Henry is trending up, perhaps it is time for Jonnu Smith to get in the mix.
NFL rumors: Patriots should monitor Allen Robinson in Chicago
Speaking of big targets, the New England Patriots may want to keep their eyes on veteran wide receiver Allen Robinson II and his status with the Chicago Bears.
With rookie quarterback Justin Fields taking over in Chicago, it may be in the Bears' best interest to keep a veteran receiver like Robinson to help the kid grow for the remainder of the season.
On the flip side, Robinson is set to hit free agency following the season so the Bears could look to get something for him now if the team falls out of contention in the NFC North.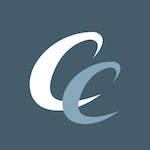 Want your voice heard? Join the Chowder And Champions team!
Write for us!
Coming off a 20202 NFL season in which his racked up 1250 receiving yards, Robinson would instantly become a No. 1 target in New England. The question is what would the Patriots give up in order to obtain a player like Robinson.
Perhaps sending N'Keal Harry and a mid-round pick would be enough, especially if Robinson ends up being a rental with the Patriots. Adding the veteran receiver to the mix along with Meyers, Bourne, Nelson Agholor and the tight end tandem of Henry and Smith would be a nice collection of weapons for Mac Jones, especially if they get that offensive line solidified and the running game living up to its potential.
If the Patriots remain in the mix, what is brewing down in Chicago with Allen Robinson is something worth keeping an eye on.