Boston Red Sox: Nathan Eovaldi has no 'limitations' in Game 6 vs Astros
American League Championship Game 6 in Houston with his team facing elimination. This is exactly the kind of moment Boston Red Sox All-Star pitcher Nathan Eovaldi lives for.
In fact, it was his adrenaline and high performance during the team's 2018 World Series run that earned the flame-throwing righty a big contract with the Red Sox. On Friday night, he brings that big contract to the mound in hopes of being money in forcing a game 7 against the Houston Astros.
In a must-win situation, Eovaldi is the best starting pitcher to be on the mound for the Red Sox. He has found his consistency on the mound during the regular season and has once again been nails in the postseason, going at least five innings in all of his three starts so far.
Boston Red Sox starter Nathan Eovaldi has the right mentality in elimination game
It was in his one relief appearance in Game 4 that he struggled, but in all, Eovaldi has the mentality to battle it out in the team's biggest game of the year.
"I feel like this is what everybody wants to do," Eovaldi said, via MLB.com. "Every guy in the locker room wants to be able to start [Friday] and be able to be in this situation, and I'm thankful that I get to be here and be able to do it. There's just something about when everything is on the line, and I think it brings the best out of us."
In hopes that the offense starts rocking again, Eovaldi's focus is shutting down that Astros lineup and keeping his team in the game early. As far as whether he is physically ready to put in a big performance, the Red Sox righty doesn't think there's "any limitations" in his physical strength and mental readiness as he has had days to rest up and prepare.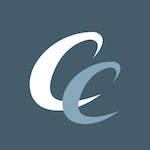 Want your voice heard? Join the Chowder And Champions team!
Write for us!
It should be a good one at Minute Maid Park Friday night and Nathan Eovaldi is looking to add to his postseason legend.
Former Boston Red Sox pitcher Josh Beckett knows what Nathan Eovaldi is facing
Former Boston Red Sox staring pitcher Josh Beckett didn't leave Boston as exactly a fan favorite, but he delivered one of the team's most memorable pitching performances in the playoffs.
Thirteen years ago, it was Beckett on the mound with his team facing elimination and he delivered injury and all. He sucked it up with a gutsy performance against the Tampa Bay Rays for force a Game 7. He went five innings allowing just two runs all with a torn intercostal muscle in his rib cage.
In what he labeled as the proudest start in his playoff career, Beckett says Eovaldi has to enter the game with the mindset of not losing the game.
"The starter was going to either win or lose the game, and it was a lot easier to lose the game than it was to win the game," Beckett said, as transcribed by WEEI.

"It wasn't just me but on that specific day it was Josh Beckett and the Red Sox. Yes, other people have to do some things to win the game, but I have to go and make sure I don't lose the game. …. I watch baseball now and it's not like watching when I was in the playoffs. You needed your starter to be good every time to win. Now, they will yank him out before they even get a chance. Tito wasn't going to take me out. There was a reason I was starting that game and everybody else was in the bullpen. I was hurt in 2008, but he knew I was probably better than a lot of the other options to start the game. Tito is like, 'You're giving us our best option.'"
On Friday night it will be Nathan Eovaldi and the Boston Red Sox as he is the best starter in this series, and he simply must prove it.
Win or go home, Eovaldi has an opportunity to deliver the way Beckett delivered back in 2009. Yes, the offense must find their grove, but a good starting performance would give them time at the plate to figure it out. If the Red Sox bats have to start chasing the Astros, it will be a long night.