Could Cameron McGrone help the New England Patriots this season?
The New England Patriots drafted Cameron McGrone, a former Michigan linebacker, in the fifth round of the 2021 NFL draft, so might he be a late sleeper now?
The pick wasn't greeted with much excitement in this space initially because his position was a linebacker, seemingly a strong one on the team and because they still needed an offensive lineman.
He was also injured it looked like a reach-in the fifth round because of that. He had suffered an ACL tear and was likely a redshirt in 2021.
Now, patspulpit.com has reported that he is practicing and that he could be activated within a 21-day period. That's an interesting development.
Cameron McGrone might be a nice addition at linebacker for the New England Patriots
Mike Reiss of espn.com cited his ACL tear that happened on November 21, 2020. So it's been a full year since and maybe he's healed enough to participate.
Here's part of what the draftnetwork.com had to say about the player in their pre-draft profile,
McGrone's value stems from an explosive athletic profile and three-down value for the NFL game—meaning he should get a chance to crack a starting lineup fairly early on despite his lack of experience at the college level.
Listed at 6'1″ and 232 pounds, McGrone doesn't really fit the profile of a New England Patriots interior linebacker. But a player is a player and if he can contribute, throw away the stereotypes.
Just consider that years ago, Tedy Bruschi was a star defensive end at Arizona and became a tremendous Patriots interior linebacker for years thereafter.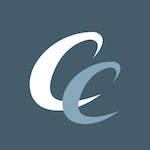 Want your voice heard? Join the Chowder And Champions team!
Write for us!
Perhaps the Patriots see McGrone as a different linebacker type than usual or even as a big safety who can not only stop the run, but also cover.
The New England Patriots have experimented with several inside linebacker types like Calvin Munson and Jahlani Tavai who are currently on the 53-man roster.
So evidently, the Patriots staff thinks that taking a good look at McGrone for their playoff charge makes sense. If he's healthy and recovered from that ACL tear, who knows, he just may be.
Mike Reiss also cited head coach Bill Belichick's thoughts on whether McGrone was looked upon as a contributor in 2021. Here's what the coach had to say,
"We're not really sure what the expectation of availability is for him, but we're prepared certainly to not have him available this year," Belichick said. "There are no false expectations here. He should have a good recovery and be a good player; we'll just have to see what the timing is on that."
Well, it looks as though this "good player" may very well have had that positive recovery Belichick mentioned since he's getting a shot to see what he can do.
That in itself is a good sign, even if it eventuates that he still sits until 2022. If, however, McGrone is sufficiently healed, who knows what he might contribute the rest of the way?
NFL games are often decided by a play here or there. The Patriots thought highly enough of McGrone to pick him in the fifth round with little expectation he would play this season.
They had an excellent draft in 2021, even without McGrone being expected to contribute. Should he make a difference-making play or two, if he is activated, so much the better.
The 2021 NFL draft is the best by the New England Patriots in years, maybe decades. Mac Jones, Christian Barmore, and Rhamondre Stevenson have made it that all by themselves.
Yet, if a contributing McGrone appears, it could make what is already one of the team's best draft's in its history that much better. Now that's good drafting, indeed.