New England Patriots Rumors: Damien Harris may be on the trade block
The New England Patriots checked off another item on their offseason to-do list by wrapping up their mandatory minicamp last week. Coach Bill Belichick ended up canceling the last days of camp and the final two OTAs, which usually is a sign that he is happy with the progress the team has made so far.
There are a lot of reasons for excitement in New England right now. Everyone is raving about the improvements that Mac Jones has made over the offseason, and it seems like many players who are returning for their second season with the Pats are much more comfortable with things this time around.
The passing game has drawn a lot of attention early on, but there are some developments in the running back room that should be catching people's attention. With eight running backs on the roster currently, not everyone is going to be on the team when the 2022 regular season kicks off.
Typically that means that late draft picks or undrafted rookies are going to have an uphill battle to make the team, but that's not really the case here. In fact, the Patriots top running back, Damien Harris, could end up on the trade block later this summer depending on how the rest of the running backs perform in training camp and the preseason.
Why would the New England Patriots want to trade their best running back in Damien Harris?
It admittedly seems a bit ludacris to suggest New England would be looking into trading Harris, but it's hard to ignore their offseason activity. They have brought in a pair of running back/wide receiver hybrids in Ty Montgomery and Malcolm Perry, re-signed James White in free agency, and drafted a pair of running backs in Pierre Strong Jr. and Kevin Harris as well.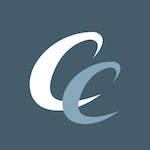 Want your voice heard? Join the Chowder And Champions team!
Write for us!
It's confusing because the Patriots were seemingly set at running back heading into the offseason. Harris and Rhamondre Stevenson were an effective one-two punch at running back, and White will hopefully be able to fill his role as the team's top pass-catching back again.
So why bring in all these running backs? The main reason seems to be that Harris is entering the final year of his contract, and Belichick simply may not be willing to hand him a multi-year extension since he plays running back.
Running back is arguably the easiest position to fill in the NFL, and nobody knows that more than Belichick. Rarely have the Pats invested heavily at running back, and they usually end up turning late-round picks into starting-caliber players at the position.
Harris is different in the sense that when he's on the field, he's been one of the most effective running backs in the league. Harris had a healthy 4.6 yards per carry last season to go with 15 touchdowns, and had he not missed two games along the way, he probably would have eclipsed 1000 yards rushing for the first time in his career.
That's another problem with Harris though; he's injury-prone. Harris was dealing with a couple of different ailments all throughout the 2021 season, and that was after he missed six games in 2020 as well. Belichick isn't going to pay a guy big bucks if he can't stay on the field.
The New England Patriots already know they have a potential stud in Stevenson waiting in the wings, but it really comes down to what the guys behind Stevenson can do. Strong in particular may hold a lot of power in the running back room this offseason. If he looks capable in preseason action, it may be enough to convinve Belichick to move Harris while he can.
It's still early, and a lot would have to go against Harris in order for him to get traded this summer, but it doesn't look like Belichick is planning on keeping him around for much longer, solely based off the moves he has made this offseason.
And if you aren't planning on bringing a soon-to-be free agent back, you may as well try to get something in return. And that's precisely why Harris could very well be on the New England Patriots trade block this summer.