New England Patriots 2022 training camp battles: Wide receivers
There's been a lot of talk about how great the New England Patriots second-year quarterback Mac Jones will be, how he will have a MVP-caliber season, and all that. Well he won't put up the numbers to be considered an MVP if his pass catchers aren't producing.
We don't have to worry about tight ends Hunter Henry and Jonnu Smith. NFL.com's Bucky Brooks declared them the best duo at the position. Running back James White will be back, and he's joined by other running backs with reliable hands.
Jones will have his options, but a majority of those passes will go to his wide receivers. And this year, Jones has a corps better tailored to his abilities. He was one of the best deep passers in the NCAA in 2020. Now Jones has more wide outs for his strengths.
The New England Patriots wide receiver corps should improve in 2022
Not to disrespect last year's receivers, but not a single one had a 100-yard game. In 18 games. In today's game, you would think that's impossible, but the Patriots didn't have any receivers eclipse triple digits in a game during the 2021 season.
No 100-yard receiving games and no 1,000-yard receivers. If Jones is to play like a MVP, he won't be able to do it without a reliable receiver that's also a game-breaker.
Jones may have five receivers at his disposal. The Patriots might keep up to six, but one probably won't catch a single pass all year:
Participants
Kristian Wilkerson, Kendrick Bourne, Nelson Agholor, Jakobi Meyers, Tre Nixon, Tyquan Thornton, DeVante Parker, Lil'Jordan Humphrey, Matthew Slater, Ty Montgomery
Capsules (in alphabetical order)
Nelson Agholor – Despite Agholor's pedestrian numbers, he did his job in 2021. By running deep routes repeatedly, he opened up the short and intermediate areas of the field for his teammates to produce. Nice sacrifice, but Agholor has to produce more than 473 yards and three touchdowns to justify his roster spot.
Kendrick Bourne – One 75-yard touchdown reception made Bourne's regular season stats look a lot better. Even without it, Bourne was a pleasant surprise for the Patriots. He's reliable and a solid yards after catch threat. Bourne was an ideal addition as a free agent last year.
Lil'Jordan Humphrey – Humphrey is a big-bodied receiver that would be a great jump ball target in the red zone. He also averaged 19.2 yards per reception and totaled 101 yards after the catch last year. If the Patriots want big plays from their receivers, Humphrey can make them.
Jakobi Meyers – The New England Patriots leader in receptions and receiving yards, Meyers is an elite route runner. But if the Patriots go all-in on speed, Meyers is slow hanging fruit. Maybe only Humphrey runs slower than Meyers 4.64 40-yard dash.
Ty Montgomery – A Swiss Army Knife kind a player that catches passes, rushes the ball and returns kicks. His versatility appeals to Belichick, making Montgomery valuable for depth at multiple positions.
Tre Nixon – No one thought much of the 2021 seventh-round selection out of UCF. Until Nixon was Jones' favorite receiver during OTAs. If he continues to shine during training camp, we might start calling Ernie Adams a genius for making this selection.
DeVante Parker – The Patriots may have found a new primary receiver by trading for Parker. The 6-3, 218 pounder had many contested catches and big plays during his seven years in the league. Previous quarterbacks he has played with have been Ryan Tannehill, Ryan Fitzpatrick, Tua Tagovailoa, and Jay Cutler. Jones might be his best QB yet.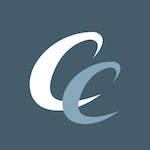 Want your voice heard? Join the Chowder And Champions team!
Write for us!
Matthew Slater – 14 years in the league, and we have to wonder how many years Slater has left in him. His sole purpose is special teams coverage, but I can see Bill Belichick giving Slater a few snaps with the offense as a way to say thanks.
Tyquan Thornton – The rookie out of Baylor might have a limited role on offense due to the veterans ahead of him on the depth chart. The second rounder will play, we just don't know how much.
Kristian Wilkerson – Wilkerson showed more potential in one game than N'Keal Harry did in three years with the Patriots. Despite that, he might have to take someone's job because the competition is surprisingly deep.
Roster
Parker, Bourne, Meyers, Slater, Thornton, Nixon
Cut
Humphrey, Montgomery
Trade
Agholor
Practice Squad
Wilkerson