Patriots news & notes: DeVante Parker emerges; N'Keal Harry revival?
Day one of 2022 training camp for the New England Patriots made one thing clear. If DeVante Parker stays healthy he is going to be a beast in the offense and the big-bodied target the team drafted N'Keal Harry to be.
It was just Day 1 of camp, but Parker impressed everyone watching from the sidelines as he dominated the Patriots secondary in both red-zone 7-on-7 drills and 11-on-11 play.
Size, hands, burst, strength, all of the attributes of Parker was well on display as he and Mac Jones showcased the type of chemistry, they both are striving for. In fact, the veteran wide receiver already knew Jones would place the football where he can catch it.
"He's got a good arm on him. He can zip it," Parker said of his new quarterback back in June. "Mac's a good quarterback. Just the way he throws the ball. It's not tough, he throws a catchable ball."
That was following a throwing session down in Tampa, on Wednesday the new quarterback-receiver connection shined in a major way and if that continues into the season, the New England Patriots could have an offense to be reckoned with no matter who is calling the plays.
Again, as long as injuries don't factor in for Parker, Bill Belichick may have redeemed himself a little bit with this under-the-radar trade with the Miami Dolphins.
A revival in Chicago for ex-Patriots wide receiver N'Keal Harry
Speaking of N'Keal Harry, If the former New England Patriots first-round pick is going to amount for anything in the NFL, he now has a fresh start on a new team starving for a top wide receiver.
Yes, that sounded like the Patriots over the past three seasons, but with just 12 receptions for 184 yards in 202, it became apparent Harry was Bill Belichick's biggest draft bust mostly because of where he was taken in the 2019 NFL Draft and what all the receivers taken after him did in the NFL.
Deebo Samuel, A.J. Brown, D.K. Metcalf, Terry McLaurin and the list goes on. Anyone of those receivers would be a dream in the Patriots' offense. Instead, they chose Harry who basically amounted for a 2024 seventh-round pick.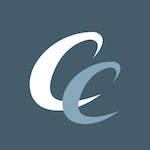 Want your voice heard? Join the Chowder And Champions team!
Write for us!
The only thing that can make the selection of Harry even worse is if he does have a revival and emerge with the Chicago Bears.
Imagine if he does flash catching the ball from Justin Fields?
Well, that would be even more of an indictment on how things are run in Foxboro. But here's wishing Harry well on his new opportunity, a new start that has him "excited."
"I was actually asleep, and my manager was at my house and he came downstairs," Harry told reporters on how he found out about the trade to Chicago. "(He) told me I just got traded. When he told me I got traded to the Bears, I was excited. I jumped out of bed. I was just excited, man."
Sounds like a dream come true. Now, it's time for N'Keal Harry to actually wake up on the football field.