Boston Pride: The emergence of the female athlete
Boston Pride: To think about women in sports, my mind immediately goes to the Women's National soccer team that had to deal with proving their talent and skills in order to get paid, and the Olympic Gymnastics squad that was mistreated and handled so poorly young girls are unsure they even want to try out the sport.
When you think about women in sports, one can hope that women are succeeding and moving mountains for the younger generation of athletes, proving their worth on and off the field during every competition in order to receive the equal kind of acknowledgment and recognition that male athletes do every day.
When you think about women in sports, people often think about how far women have had to come to be where they are now.
However, oftentimes the only time you hear about women's sports is when there is a scandal.
Although women in sports week was last week, from the 24th of July to the 31st, I am writing to give credit to every female athlete standing in someone else's shadow. Existing in a shadow that has lived for generations, the same shadow that once thought every woman was incapable of competing alongside men.
Boston Pride: sports are for everyone
Personally, I wish when I think about women in sports that my mind wanders to the Boston Pride, who just won the Isobel Cup for the second year in a row, or Naomi Osaka and how she is now a three-time Grand Slam Champion. But instead, my mind is flooded with headlines and stories about how women are still being mistreated in something that has the power to change lives.
Sports are supposed to be for everyone, providing athletes with a safe place to express who they are openly and share the things that motivate them.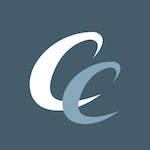 Want your voice heard? Join the Chowder And Champions team!
Write for us!
As a college female hockey player, I was over the moon to watch my hometown team win the Isobel Cup for the second year in a row, watching some of my friends and old teammates, one of them being Meghara Mcmanus, raise the trophy above their heads with cameras in their faces capturing every detail so that people and players are able to relive the nostalgia they once experienced.
But did those pictures make it to a headline or a magazine telling the world that the Boston Pride just won the Premier Hockey Federation, while some may claim yes, many will claim no. If the Boston Bruins won the Stanley Cup, you would see and hear about it for months to follow.
The Boston Pride made history on March 28th, 2022, when they won the Isobel Cup for the second year in a row, becoming the first back-to-back winners since the start of the Premier Hockey Federation, so where is their recognition?