Worcester Red Sox no-hitter a dream of historical value
On the night of August 4th, amid a New England heat wave, the Worcester Red Sox packed Polar Park for a game that went better than expected.
Although everyone knew that a no-hitter was progressing, so many other factors contributed to this high-stake, high-energy game that players and fans almost forgot about it altogether.
With the Durham Bull's designated hitter, Josh Lowe, up to bat, everyone soon came to the realization of what was at stake. Many fans were enjoying a summer baseball game with the score being 12-0 at the start of the ninth inning; The WooSox were able to part seas with the Bulls in the third inning going up 7-0 early.
Fans stood on their feet with two outs in the ninth, shocked after hearing the piercing crack of the bat that drove the baseball down the left field line. Without a single hit made throughout the past eight inning plays, this sound left both benches and every fan for both teams silent; everyone inside of Polar Park holding their breath, eyeing down the left fielder, Delvin Granberg, praying that he would help make history.
If it were not for an earlier injury in the fourth inning, Granberg would have never got his shot to play left field. However, this was not his primary concern as he tracked the ball down the left field line before launching himself into the air, both feet off the ground, and making a diving catch to end the game, making history for the entire Worcester Red Sox franchise.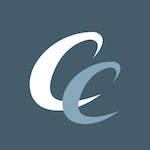 Want your voice heard? Join the Chowder And Champions team!
Write for us!
Although the Triple-A Red Sox squad threw a no-hitter in 2003 while the team was located in Pawtucket, the no-hitter performed against Durham was the first in Worcester Red Sox history, gifting Wacha, A.J Politi, and Shugart the title of throwing a no-hitter. These three pitches now stand beside Bronson Arroyo, the last pitcher to throw a no-hitter for the Red Sox minor league affiliate.
Worcester Red Sox: Future talent in the making
Michael Wacha, a major league pitcher who got sent down for a rehab start, had one of his best performances in 4.2 innings, striking out eight batters and allowing one walk before teammate Politi stepped in. Politi completed 2.1 innings as he slithered through a series of walks before handing the ball over to Shugart, who was able to finish the game in the remaining two innings.
Although some people may not acknowledge the grind and work ethic that goes into a no-hitter, every player exiting the Red Sox dugout Thursday at Polar Park in Worcester, Massachusetts, acknowledged it and was wearing their emotions on their sleeves.
After throwing a 2-0 pitch and watching Granberg make one of the best catches of his career, players were ecstatic, some without words, throwing their hands up in the air and jumping up and down, while others had smiles that explained what baseball is all about.
Everyone always dreams about throwing a perfect game, no-hitter, or even hitting a grand slam to win a championship game; luckily for the Worcester Red Sox Friday night, this dream turned into a reality.