Boston Bruins benefit from salary cap exemption with Bergeron re-signing
The National Hockey League (NHL) is extremely proud of it's hard cap. It is a talking point that is exhausted when fans of the league try to compare it to its more popular counterparts. Still, there is some room for cap manipulation in the league, and this is a good thing, especially for a team like the Boston Bruins.
Boston Bruins are not in a good situation when it comes to the salary cap
The Bruins are not in a good situation in regards to the salary cap. They are currently over the cap, and have pending free agents who could prove to be costly. A huge break came Monday when the team was able to re-sign captain Patrice Bergeron for $2.5 million and bring back former player David Krejci on a $1 million deal after he played the previous season in his native Czech Republic.
Neither of these players should be playing on such cheap contracts. Bergeron is the reigning Selke Trophy winner, scored 25 goals and 40 assists and is also coming off a deal where he made $6.7 million per season. Krejci has been a significant point producer as well in his career and had a previous NHL cap hit of $7.25 million.
It seems crazy for the Bruins to be able to retain talent like this for such a cheap price, but they were able to get it done through adding performance bonuses to the contracts. Bergeron has a chance to hit $5 million for the season while Krejci can hit $3 million, which are both totals that are more reasonable for players of their calibers who are in their late 30's.
What are performance bonuses?
Performance bonuses are not exclusive to the NHL, but the league handles them the best. The NBA and NFL have bonuses that are "likely to be reached" and "unlikely to be reached", with the latter designation not being counted against the salary cap. Using terms like this can be convoluted, and when balanced against both league's other ways to make the salary cap less of an issue, notably a soft cap for the NBA and the lack of guaranteed contracts in the NFL, it is less powerful.
The NHL, on the other hand, handles this potential issue by setting restrictions on who can receive a performance-based incentive and how many a team can offer in a particular season. A team can offer performance bonuses that combine to total only 7.5 percent of the upper cap limit. In the case of the Boston Bruins, this means that the team had an additional $6.19 million to work with on top of the $82.5 million league maximum cap.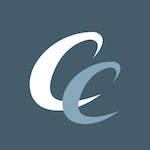 Want your voice heard? Join the Chowder And Champions team!
Write for us!
In addition to having a limit for the amount a team can spend on bonuses, only three types of players can receive performance-based incentives. These are players on entry-level contracts, players who sign one-year contracts and are returning from a long-term injury and players who are over 35-years old and sign one-year contracts.
This means that players like Bergeron and Krejci, who are 37 and 36 respectively, are eligible for this type of contract while a player like David Pastrnak, who is 26 and arguably the Bruins' best player, is not eligible for an incentive-laden deal.
Why this is good
This form of cap manipulation is not even true manipulation, it instead allows younger and older players, as well as those coming off significant injuries, a chance to play without being a risk to a team's future. It allows teams like the Boston Bruins to keep aging and productive fan favorites without having to miss out on players like Pavel Zacha, a new addition who now fits within the team's salary cap.
Maintaining a fair and balanced hard salary cap is a priority for the NHL but allowing some wiggle room is good for the game. Seeing players like Bergeron and Krejci playing with other team's next season or retiring would be extremely disappointing. This rule rewards players who have had long-lasting careers and lets the league continue to have its hard salary cap. This is truly a win-win scenario.