New England Patriots 2022: Week 1 prediction vs Miami Dolphins
The New England Patriots 2022 season commences Sunday against the always-tough Miami Dolphins in the sweltering heat of South Florida. Patriots fans should not be optimistic.
Miami has a good quarterback, Tua Tagovailoa, and two great receivers In Tyreek Hill and Jalen Waddle. They are explosive.
The New England Patriots defense is poor to middling and that will be all it will take for the Phish to beat New England Sunday.
The Patriots in 2021 were a surprise playoff team. After a slow start, rookie Quarterback Mac Jones took the team not only to the pinnacle of the AFC East but also to the top of the entire AFC before the wheels literally fell off late in the season.
The team and Jones faltered and lost four of their final five games, one a playoff game. Two were blowout losses to the Buffalo Bills, including the playoff-elimination game.
New England Patriots are a worse team than in 2021
The 2022 offseason has not been a favorable one for New England. They lost arguably their best defensive player (Matt Judon is also in the conversation) in interception machine J. C. Jackson. He's in Los Angeles now and is a big loss.
Some people are worried about the defensive backfield. Yet, even with Jackson's departure in free agency, the defensive backfield is most likely still the strongest level of the defense. That's troubling. Here's why.
The defensive line has changed little since last season and last season it was poor. Christian Barmore is its best player but after him, there is little else. New additions only include sixth-round pick Sam Roberts, an unlikely early difference-maker. The rest of the line is mediocre.
The situation at linebacker is also fraught with question marks. The Patriots have one proven edge player, the aforementioned Judon. After him, there are all question marks. Two retreads, Raekwon McMillan and Mack Wilson are injury risks from day one.
Another edge player, a former second-round pick, Josh Uche, the recipient of lots of positive comments in the preseason, has done little in his first two seasons in the NFL with only four total sacks. Expecting a breakout season from him is wishful thinking, indeed.
Off-the-ball linebackers have one solid player in Ja'Whaun Bentley. And much is hoped for from former 2020 third-round pick, Anfernee Jennings who has done even less than his draft mate Uche in his first two seasons in Foxborough. Unfortunately, not much is expected from either in this space.
In sum, the defense is worse than in 2021, and that wasn't very good. They are not going to be a difference maker in 2022.
The New England Patriots offense is their only hope
The New England Patriots offense is their hope for a winning season. And due to some fundamental issues, that's not a very good hope.
Second-year quarterback Mac Jones's inconsistency and seeming displeasure with the new Patriots' offense installed after the departure of Josh McDaniels is not a harbinger of success. Jones has struggled with the new offense as has the rest of the unit.
In addition, the lack of a true offensive coordinator is mind-numbingly problematic. Only Bill Belichick can explain why he has to innovate in ways that are sometimes unfathomable. This is one of those ways.
Compounding the offensive question marks is the loss of the team's two very good starting guards from 2021. Shaq Mason was traded to Tampa Bay, and Ted Karras was allowed to leave for a second time in free agency to Cincinnati. Both moves were questionable.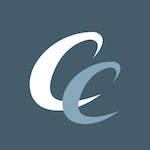 Want your voice heard? Join the Chowder And Champions team!
Write for us!
They forced the Patriots to feel the necessity to draft a guard in the first round, Cole Strange. Strange has had his moments, but drafting a guard there is seldom a good idea, and drafting Strange, a huge reach was an even worse one.
While the team has astutely finally realized that their best offensive left tackle is Trent Brown and is now playing him there, the line is only adequate in its starters but woefully lacks top depth.
The skill players are good at running back with Damien Harris and Rhamondre Stevenson and adequate at wide receiver with DeVante Parker, Jacobi Meyers, and Kendrick Bourne (whom some feel is a trade candidate) around.
The tight ends are OK with the solid Hunter Henry and the total question mark, Jonnu Smith. There is no one behind them. Since the offense was expected to carry this team in some quarters, its outlook is foggy, at best.
All this adds up to one thing, a mediocre squad talent-wise and the likelihood of a losing season. The losing season will commence this Sunday in Miami as the Dolphins will handle the Patriots easily at home.
The one overarching hope is that this prediction is wrong. When the Patriots win, that's always a good thing.