Boston College Eagles: Lackluster and listless in loss to Florida State
A disastrous night two weeks against Virginia Tech for the Boston College Eagles was a prelude to a nightmare Saturday night in Tallahassee.
Florida State never looked back after taking the opening-kickoff 93 yards for a touchdown. The Boston College Eagles were a step behind in all departments from then on, falling on the road, 44-14.
The Eagles (1-3) were wobbly on their feet after the first uppercut, and never quite got their feet under them. The deficit was 21-0 after the first quarter, with a game-long theme of missed tackles, missed open receivers, and stringing good plays together leading to the loss.
Despite the struggles, things did settle somewhat as the game progressed. This included signs of life from the offense in the third quarter.
Boston College Eagles: Snapshot of offense
A 31-0 deficit at the half saw the Boston College offense trudge their way to only 64 yards.
In the third quarter, the Eagles were able to more than double that output with a couple of decent drives. One resulted in the first touchdown for running back Alex Broome, on a five-yard touchdown reception.
The offensive line saw the return of Ozzy Trapilo and the unit was better off for it. It doesn't show much in the final stat line but there was some slight improvement in pass protection.
Phil Jurkovec did face pressure but not as much as in previous weeks. He missed some open receivers early due to a quick pass rush but also missed on passes to an open Zay Flowers. Part of the issues coupled with the offensive line is receivers not getting open or downfield routes not working. Some of Boston College's best success this season has been with short crosses and intermediate routes, something that could be used more often.
Jurkovec was 15-23 for 105 yards with the touchdown and two interceptions. Flowers finished with seven catches for 45 yards.
The run game didn't have much of a chance to get going, with Pat Garwo III again leading the way with 9 carries for 41 yards. Boston College continues to get touches for multiple running back. The large deficit likely changed the game plan but it would be nice to see Garwo consistently get more carries, rather than not seeing the field for 2-3 series at a time.
Xavier Coleman added 5 carries for 44 yards in late-game action.
Offense continues to be a work in progress, in need of a little excitement. And the defense, too, could use a little excitement of their own.
Boston College Eagles: Snapshot of defense
Time of possession was nearly equal in this game but the defense was on the field a lot in the first-half. That's been a theme as this unit is giving all they can.
Saturday night, missed tackles and allowing big chunk plays were part of the issues. Florida State continually ran over, through, and around Eagle defenders. It wasn't necessarily for a lack of effort, as Florida State has a lot of talent on that side of the ball.
The Eagles did have two huge fourth-down stops in the first half. The first was an excellent pass breakup by Elijah Jones. And the second was Vinny DePalma standing up the running back on a fourth-and-one.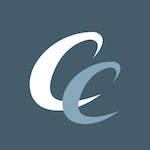 Want your voice heard? Join the Chowder And Champions team!
Write for us!
DePalma was all over the field, collecting 11 tackles.
The excitement needed is finding ways to create turnovers and sacks, both off which were big goose eggs on Saturday. Boston College had a little pressure but missed a couple of sacks. Finding ways to get the offense in better position and shorter fields may help in getting things jump started. Special teams, too, could help and one in particular did his best to help out the Eagles on Saturday.
Boston College Eagles: Game MVP
Not usually a good sign when this nod is given to a punter but it fits for Saturday's game. Danny Longman punted six times with an average of 46.7 yards. Three of those punts went longer than 50 yards and three were placed inside the 20, including one to the four-yard line in the first quarter.
Sam Candotti also punted once, for 49 yards.
The season has been a disappointing start, with a rash of injuries contributing to the struggles. The good news is a lot of young players are seeing action, providing depth. And if the Eagles can get rolling and find consistency in all aspects, there's a chance to turn things around. But it must happen soon, or it's going to be a long season ahead.