Boston Celtics have a Payton Pritchard problem to solve
The Boston Celtics are currently 4-3 to start their 2022-2023 season.
With two tough overtime losses to the Cleveland Cavaliers, the Celtics could and should realistically by 5-2, maybe even 6-1.
The beauty about this Celtics team is that there is a ton of talent from top to bottom. You have an MVP candidate in Jayson Tatum. There's Jaylen Brown helping Tatum out, to become a top young duo in the NBA.
Then, there's the bench that is steadily improving with guys like Malcolm Brogdon, Grant Williams, and others leading the way.
But one guy that is getting lost in it all is guard Payton Pritchard. Keep in mind, this is a guy that got decent minutes in the Finals last season. So could the Boston Celtics be having a Payton Pritchard problem? Let's discuss.
Payton Pritchard is caught on a deep Boston Celtics bench
This first part isn't really Payton Pritchard's fault. The Boston Celtics have a much deeper bench this year as opposed to last year.
It all starts with Malcolm Brogdon.
Brogdon was the big piece that the Celtics brought to Boston in a trade with Indiana this off-season. The 29 year old point guard has really brought an elevated level of play to the bench to start the year.
Then you have Grant Williams, who has shot the three ball extremely well this season. He also can defend at a high level. Just look at the playoffs last season! At times, Grant was covering the best players on playoff teams. That says a lot about how the Celtics value the former Tennessee forward.
There's other pieces like Luke Kornet, Sam Hauser, and Blake Griffin. But where does Pritchard fall into this rotation?
He's only appeared in three of seven games so far this season. In those games, they've been convincing wins. So he's essentially playing in garbage time.
It's not Pritchard's fault in the slightest. But when you have that caliber of a bench, it's hard to get minutes!
The Boston Celtics picked up Payton Pritchard's option
This is the part that confuses me a little bit. The Celtics picked up Payton Pritchard's contract option, that has him in a Celtics uniform through next season.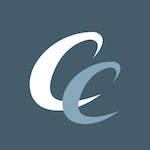 Want your voice heard? Join the Chowder And Champions team!
Write for us!
Now, I get from a financial perspective why the Celtics would pick up the option. Pritchard is only scheduled to make 4 million dollars next season. Pretty good value for a guy that shot over 40% from three point land last season!
But from a playing perspective, Pritchard isn't playing any significant minutes. So why pick up the option when you can use that money for other needs? Maybe a backup big man?
Look, the Celtics have a problem with Payton Pritchard and they don't even realize it! Pritchard is a guy that can give you significant minutes and shoots well from the outside. If you don't want that in this day and age of the NBA, then I don't know what to say.
So hopefully, the Celtics can find a way to utilize Payton Pritchard like they did last year. Otherwise, it'll be a long season for the former Oregon Duck!