Boston Red Sox have officially lost the Franchy Cordero trade
The Boston Red Sox had to make some tough decisions Friday on who they would tender contracts to for the 2023 season. They need to make some splashes this off-season in order for them to be back at a competitive level in the A.L. East and American League as a whole.
One contract that was not tendered was for outfielder Franchy Cordero.
Cordero was supposedly offered an MiLB contract, but declined and is now a free agent.
I think I can confidently speak for everyone when I say that the Andrew Benintendi-Franchy Cordero trade is now officially a huge loss for the Red Sox.
Former Red Sox outfielder Andrew Benintendi was a factor for other teams
Andrew Benintendi was a good piece of the Red Sox championship puzzle. He was a guy that could hit anywhere from .265-.290, while also playing great defense. I mean, who can forget the great catch against Houston in the 2018 ALCS?!
But it wasn't only Boston where Andrew Benintendi did well.
When Benintendi went to the Kansas City Royals, he proved that the Red Sox made a mistake in trading him. He was a 2022 All-star with the Royals before being traded to the New York Yankees.
Now, he wasn't exactly a superstar with the Yankees. He only hit .254 with a .734 OPS. But there was a reason the Yankees went out and traded for the left-handed hitting outfielder. He was producing and they thought he could help!
If you're the Red Sox, you could've held onto Benintendi and still could've been a part of your outfield today. Maybe even been a good two hitter and extend your lineup that much more!
Franchy Cordero wasn't good for the Boston Red Sox
Franchy Cordero, overall, was not a good piece for this Boston Red Sox team. He had two seasons to prove that he could be an everyday caliber player. News flash, he didn't prove a thing!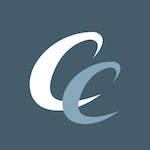 Want your voice heard? Join the Chowder And Champions team!
Write for us!
In his two seasons in Boston, he hit for a .204 average. Sure, he had some glimpses of promise. But overall, Cordero was more likely to strike out in an at-bat than make actual contact.
People like myself wanted to give Cordero a chance because he had raw power and speed. Give him a chance to prove that he's good, right? Well he had plenty of chances, and he didn't do much with them.
Not to mention that the Red Sox tried to make him a first baseman and that failed miserably! So it just goes from bad to worse when talking about Cordero's Red Sox career.
The other pieces of the Boston Red Sox trade
There are prospects in that trade that we really haven't seen or heard much from these last few seasons.
Josh Winckowski? He's a guy that's looking like a candidate to be a bullpen arm for the Red Sox in 2023. Not a guy you necessarily are happy with, considering how Benintendi did with his other teams.
The other pieces haven't held up their end of the bargain in this trade. So it's time to accept the fact that this trade was a huge dud by Chaim Bloom and move on!