Red Sox Insider: Bizarre offseason keeps on disappointing
The Boston Red Sox signed another older, arm-weary pitcher, Corey Kluber to a two-year deal for maybe as much as $27M to join their starting rotation.
mlbtraderumors.com notes the deal this way,
Kluber, 37 in April, was once one of the best pitchers alive, winning Cy Young awards in both 2014 and 2017. Those were part of a six-year run of excellence with Cleveland from 2013 to 2018, with Kluber posting a 2.96 ERA over that time along with a 27.7 percent strikeout rate, 5.2 percent walk rate and 44.9% ground ball rate.
The operative words in that notation are, "was once one of the best pitchers alive…" Red Sox Chief Baseball Officer, Chaim Bloom once again is betting a significant amount of cash on an older pitcher with a history of arm problems, a la James Paxton last offseason, who never pitched a ball in anger the entire season.
Now Kluber, once a great pitcher, is on board with his weary arm in tow. The Red Sox strategy if it can be termed as such, continues to baffle. Last season Kluber pitched for Tampa Bay, so Mr. Bloom stays in lock-step with his former employer and follows them with the Kluber signing.
The last time we checked, Tampa Bay has never won a World Series title. So what's the objective in following their lead? Oh right, it's a "sustainable model", aka spend less money.
Boston Red Sox have lost their way
Signing these older former good players, costs a lot, not only in cash but also in "opportunity cost". Opportunity cost is defined this way by accountingtool.com,
Opportunity cost is the profit lost when one alternative is selected over another. The concept is useful simply as a reminder to examine all reasonable alternatives before making a decision.
It's been noted here that if you add up all the flotsam and jetsam that the Red Sox sign on older players past their prime and other mediocre players, you could have gone out and signed a big-time player and maybe a top pitcher, as well. It's right as rain and this signing is another indicator of that flawed strategy.
Kluber's fastball averaged 88.9 MPH last season. Great. The now 37-year-old started 31 games for Tampa Bay last season and had a 10-10 record and an ERA of 4.34 with a WHIP of 1.21. At least it wasn't in the 5.00 plus ERA neighborhood that is a Red Sox specialty. That's something.
So here we go, another pitcher who's older. Check. He's been injured a lot in recent seasons. Check. He's paid a good amount on a bet. Check. And, he's another risky element added to a Boston Red Sox starting rotation that is loaded with question marks. Check.
If there's been any doubt about whether the Red Sox have a strategy, it's now clear they do. The problem is it's all wet. And it's likely to land them once again smack dab in the basement of the American League East for the third time in four seasons.
Boston Red Sox personnel operation is out of their league
These acquisitions continue to baffle and again, add up all the salaries of these older, risky players and you'd be able to sign two top players or a top player and top starting pitcher. That's the real mess in all of his. "What could have been" is a legitimate question that needs to be asked.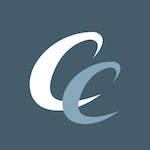 Want your voice heard? Join the Chowder And Champions team!
Write for us!
Hoping for the resurgence of a 37-year-old pitcher with a history of arm problems is pie-in-the-sky thinking and personnel management. The head-scratching signings persist.
What the Red Sox should be doing is signing foundational younger All-Star players (can you say Raffi Devers?) and pitchers, and not filling in with retreads.
Then, how about this, you fill in the positions that are then available to augment the lineup and rotation with young players and arms from your farm system. What a concept! Yet, they're so worried that they'll derail prospects' futures that they never give them a chance to have a present.
All this adds up once again to a bizarre strategy that makes little sense, and unless lightning strikes again as it did in 2021, will again consign the Sox to the AL East basement.
Then it will be "next man up", as the absentee ownership will likely dismiss the current personnel grouping and install another. The more things change, the more they stay the same.
And to think, the Sox had Dave Dombrowski, who just won Division title after division title, year after year, and then won a World Series, and sent him packing. Brilliant. Just brilliant.