Boston Red Sox, Chaim Bloom can learn from the Atlanta Braves
Contract length and price in Major League Baseball have exploded over the last three years. The new norm in baseball is 10+ year contracts for well over $250 million if you want to land a big-name star. The Boston Red Sox learned that recently with Rafael Devers.
Until the Devers signing, Red Sox fans were questioning if Red Sox Chief Baseball Officer Chaim Bloom and this Sox ownership group would ever enter into a contract of that magnitude with any of their homegrown stars.
Take a look at some of these recent MLB contracts:
Julio Rodríguez , CF, Mariners: 13 years, $210 million (2023-35)
Fernando Tatis Jr., SS, Padres: 14 years, $340 million (2021-34)
Rafael Devers, 3B, Red Sox: 11 years, $331 million (2023-33)
Xander Bogaerts, SS, Padres: 11 years, $280 million (2023-33)
Trea Turner, SS, Phillies: 11 years, $300 million (2023-33)
Mookie Betts, OF, Dodgers: 12 years, $365 million (2021-32)
Bryce Harper, OF, Phillies: 13 years, $330 million (2019-31)
Corey Seager, SS, Rangers: 10 years, $325 million (2022-31)
Francisco Lindor, SS, Mets: 10 years, $341 million (2022-31)
Manny Machado, 3B, Padres: 10 years, $300 million (2019-28)
Mike Trout, OF, Angels: 10 years, $360 million (2021-30)
Boston Red Sox could take a page out of the Braves' page
One team that isn't on this list but has been signing its homegrown talent and building its core roster for years to come is the Atlanta Braves. It's no secret that the Atlanta Braves have had an excellent record of drafting, signing, and developing excellent young talent.
It's now clear that the Atlanta Braves General Manager Alex Anthopolous is making sure the Braves' young talent spends most if not all of their career in Atlanta. The key to this is Anthopolous signing these young stars to extensions well before the pressure of free agency or arbitration sets in. Here is a look at some of the Brave's recent contracts:
Austin Riley – 10-year, $212 million extension
Michael Harris II – 8-year, $72 million
Spencer Strider – 6-year, $75 million
Matt Olson – 8-year, $168 million
These contracts followed up the extensions of Ronald Acuna Jr, who signed an 8-year, $100 million contract, and Ozzie Albies, who signed a 7-year, $35 million contract just a few seasons ago.
They also locked up catcher William Contreras and RHP Kyle Wright. That means the Braves have their catcher, corner infielders, second baseman, centerfielder, and their number one and number two pitchers locked up through at least 2026, with the majority of them locked up even longer. And only one of those contracts was over $200 million.
So Why is this relevant to Chaim Bloom and the Boston Red Sox?
Mostly because they have some young stars coming up the pipeline, and the Brave's strategy could be interesting in helping the Sox build a legitimate long-term core around newly extended Rafael Devers.
This offseason, the Red Sox entered into multiple short-term deals with veteran players who help fill immediate needs but clearly are separate from a longer-term plan. These deals include Justin Turner's two-year deal and the two-year deal with closer Kenley Jansen.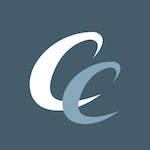 Want your voice heard? Join the Chowder And Champions team!
Write for us!
This year we'll see a steady dose of a few potential future stars of Fenway in the form of RHP Brayan Bello and first baseman Triston Casas (provided he isn't traded for pitching depth). The
most exciting of all the Sox prospects is young shortstop Marcelo Mayer who will likely not make his MLB debut until 2024 but should be a key cog in the long-term plans of the Red Sox. Ceddanne Rafaela is another exciting young Sox prospect who could make an impact at the big-league level in the next few seasons.
The undersized right-handed hitter stands at just 5'8 but can play plus defense all over the diamond and has sneaky pop for his stature. He shined up the middle playing shortstop, second base, and centerfield, and earned the 2022 Red Sox Minor League Defensive Player of the Year award.
Of course, it's always possible one or more of these prospects gets added to a package to bring in an older and more established star, but it'd be nice to see the Red Sox continue to build up this once-depleted system as it gets closer to being ranked in the top 10 of organizational depth in all of MLB.
Hopefully, these young stars and a few more can begin to make an impact at the major league level and Chaim Bloom can do his best Alex Anthopolous, and begin to lock in a core of young stars around the big bat of Rafael Devers, without entering into multiple $300 million contracts.