Patriots Buzz: Bill O'Brien, Tom Brady, and Aaron Donald to New England?
If not the hottest, the biggest story this offseason for the New England Patriots will be who takes over as the team's offensive coordinator in 2023.
After the disaster experiment that was Matt Patricia, almost any name on the list of intriguing candidates the team has already interviewed would be an upgrade. A major upgrade would be Bill O'Brien who was the latest candidate brought in by the team.
The buzz surrounding O'Brien returning to New England as the offensive coordinator started way back when Josh McDaniels departed prior to the 2022 NFL season. O'Brien's familiarity with Mac Jones, who he coached at Alabama, was the main reason.
Bill O'Brien is clearly the top choice for Patriots OC in 2023
Another reason is O'Brien is familiar with the system and is someone who could be the successor to Bill Belichick. It seems like the perfect fit, but is it a given O'Brien is the next offensive coordinator in New England?
According to MMQB's Albert Breer, the interview went well.
"It sounds like everything went smoothly and to plan," Breer said during an appearance on NBC Sports Boston' Early Edition. "I don't think this thing is a slam dunk. There's obviously potentially some other opportunities for him out there. Do the Tennessee Titans give him a call? They've obviously got nobody and they just wrapped up their general manager search. He's also very close with Monti Ossenfort, the new GM in Arizona. So could he get a head-coaching interview in Arizona?"
Another shot as head coaching could intrigue O'Brien away from the Patriots unless he knows or is promised he will be in line once Belichick steps down. But, if he has no interest in being a head coach in the NFL right now, this seems to be the best fit for both sides. The biggest winner of course being Mac Jones, who will need a more consistent offensive strategy going into Year 3.
O'Brien would give him that. It will also help if got a few more playmakers around him.
The Tom Brady speculation is heating up…Patriots in the mix?
Will Tom Brady retire, or won't he?
One thing that seems to be sure is that the 45-year-old quarterback won't be returning to the Tampa Bay Buccaneers.
Follow the team's playoff loss to the Dallas Cowboys, several teammates seem to think Brady has played his last game with the Buccaneers. Per PFT, one player said he'd "be surprised if he's back."
That coincides with former Patriots teammate and good friend Julian Edelman who pretty much confirmed Brady won't be playing next season in a Buccaneers' uniform.
"If he has another season, it's not going to be in Tampa Bay," Edelman said.
So, the big question is if he does return for another season, where would it be?
The San Francisco 49ers, Las Vegas Raiders, Miami Dolphins and the New York Jets are intriguing landing spots and so is a return to the Patriots. While another former teammate, Rob Gronkowski, said he'd be surprised if that were to happen, one can't rule out Brady returning to New England and riding out with Bill Belichick.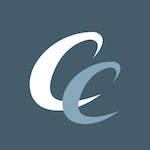 Want your voice heard? Join the Chowder And Champions team!
Write for us!
Now, wouldn't the NFL gods just love that possibility. Almost as juicy as him leading the rival Jets of all teams to a Super Bowl.
Matthew Judon recruiting Aaron Donald to Patriots
The New England Patriots biggest recruiter wasted no time getting back to work
Following his team's disappointing season.
Matthew Judon, coming off a career season, wants to see another top pass rusher land with the Patriots and that player is none other than Aaron Donald. Take a look at this reply to a tweet by Donald.
With the dominate defensive player planning to return in 2023, the Los Angeles Rams could put the 31-year-old Donald on the trade block. If that becomes the case, could the Patriots make that sort of splash?
It is highly unlikely given the team's need on the other side of the football, but a Judon, Donald and Josh Uche trio would elevate the Patriots' defense to another level. It would be total destruction indeed, but all the shock of the offseason if Belichick and the Patriots pulled off such a blockbuster deal.