Celtics star Jaylen Brown must bring that All-NBA energy to Game 7
It was following the Boston Celtics Game 1 loss to the Philadelphia 76ers that Jaylen Brown went to Joe Mazzulla and demanded he guard James Harden in Game 2.
The result was a more aggressive Brown who helped limit Harden and spark a Game 2 blowout. That energy, that attitude, the way he attacked is exactly what the Celtics need from the second half of their superstar, All-NBA duo to triumph in a decisive Game 7 against the 76ers.
While it's a team effort on both sides of the ball, JB is proving to be the type of player who can help set the tone, get the TD Garden energized, the same TD Garden crowed he called out after the team's Game 6 victory of survival to force the series back to Boston.
"I'm hoping that it's gonna be loud and it's gonna be rocking. Celtics fans, they love to call us out, right? So I'm gonna call you guys out this time," Brown said, via WEEI. "The energy in the Garden has been OK at best all playoffs. Game 7, if you there, or if you not there – if you in your home, if you watching at a bar, if you watching down the street at a friend's house – I don't care. I need you to come with the energy because we're gonna need every bit of it. No excuses. We need everybody. So I'm calling you guys out. Let's make sure the Garden is ready to go."
Boston Celtics not taking care of business at home as of late
The Celtics have lost two of three games at home in this series, but that is not all to blame on the crowd. Aside from Game 2, the Celtics as a team hasn't come out the way they need to come in to establish their home court advantage.
They must play fast; they must be aggressive on defense and that is exactly the kind of player Brown is. Evenif Jayson Tatum struggles, Brown is the quick starter who can keep the team fueling, which takes a little pressure off Tatum.
With the way his game has evolved, Brown has become an offensive force when he's in the game and his shot is falling. Not only can he attack the rim with aggressiveness, but he also has a mid-range game that is tops in the league and when he gets going behind the 3-point stripe, he's lethal.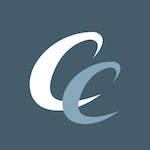 Want your voice heard? Join the Chowder And Champions team!
Write for us!
Just a few days removed from his second team All-NBA nod, Brown has a real opportunity to not only show why he is one of the top players in the league but show why he is worth Max money for the Celtics. He has already proved that throughout the season, but with an NBA championship in reach, fans are only going to remember what Brown and Tatum did not do if this team gets eliminated.
While it is not all on Jaylen Brown, he has become one the vocal and energetic leaders on this Celtics squad. The energy he brings is the energy the entire team brings. Against Harden, Joel Embiid and a 76ers squad that know they can win at TD Garden, it is time for the Boston Celtics to deliver that complete game they are due for.
So, here's calling you out Jaylen…bring that energy!