Boston Bruins fans better be ready for a bridge year
With NHL free agency still going on, it doesn't hurt to speculate what next season could look like for the Boston Bruins.
I know it's still tough for some Bruins fans to accept that they didn't win the Stanley Cup this past season. After all, they led the NHL in points, wins, and broke both respective records. Everyone thought they were going to take that regular season success and turn it into a Stanley Cup.
But alas, that didn't happen and now the harsh reality is that there will be another season coming sooner rather than later.
I know this is going to be tough to hear Bruins fans; but it looks like we're headed toward a bridge year.
Boston Bruins not knowing the statuses of Patrice Bergeron and David Krejci
The Boston Bruins are still waiting on the decisions of Patrice Bergeron and David Krejci.
How long Bruins organization will wait on those guys is a whole other story. They can't wait forever!
Bergeron just won another Selke trophy. So he still has a little bit left in the tank. It wouldn't hurt to have the captain back for another season.
Krejci can help you on the second or third line. He had some injuries toward the end of last season. So I'm indifferent on him coming back for another season.
But fans need to start thinking about Bruins life post-Bergeron and Krejci. It's coming and it's coming fast!
Boston Bruins signing veteran players to cheap contracts
Notice the approach that Don Sweeney is taking this off-season. He's signing a ton of veterans to very short-term deals on cheap money.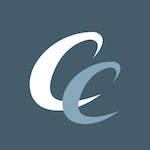 Want your voice heard? Join the Chowder And Champions team!
Write for us!
Look at the Milan Lucic deal to start. A 35 year old veteran making $1 million for this year. Cheap contract.
Other guys like Kevin Shattenkirk and Morgan Geekie signed for one and two year deals, respectively, at very low money as well.
Sensing a theme here? Sweeney went all in last year, rightfully so, and it failed. Now he has to let a player like Tyler Bertuzzi go. He had to trade away Taylor Hall, partly because of the salary.
So now, he has to replace these holes with cheap, one or two year contracts. But it isn't all bad Bruins fans.
Boston Bruins having a ton of cap space for the 2024-2025 season
Just get through this upcoming season, Bruins fans. Next off-season, the Bruins will have a lot of money to spend.
The Bruins could be looking at anywhere from $25 to $30 million in cap space next off-season. For the NHL, that is a good amount to have lying around!
So what could the Bruins do with that type of money? Maybe you look at a guy like Mark Scheifele from Winnipeg. You could even get bold and see if you could get Tyler Bertuzzi back to Boston.
But whatever it is that you decide to do with the money, make sure it puts you back in a position to get you back to a potential Stanley Cup Final.
If Bruins fans are going to have to suffer through a bridge year and maybe see a playoff appearance at best; then you better be ready to go big in the next off-season.
Patience Boston Bruins fans, it'll (hopefully!) all be worth it in the end!