New England Revolution: No new stadium on the horizon
The Kraft Group, owners of the New England Revolution and Patriots were in talks to build a new stadium for the MLS team. Recently talk have broken down.
The New England Revolution currently share stadiums with their American-Football counterparts but the Kraft family had been looking to build a stadium specifically for the Revs.
The Krafts had a $250-million stadium planned for the waterfront of Boston's Bayside Exposition Center since 2015. Recently talks fell through as various problems continued to spring up in the plan.
The Krafts want to give the Revs a stadium to play in that showed some respect for the club. They will continue to look for land to build on but don't bet on seeing a new stadium for the Revs any time soon.
What's wrong with Gillette Stadium?
There are several MLS teams that share fields with various sister clubs including the Seattle Sounders, D.C. United and NYC FC to name a few, so what's the big deal?
In cases like NYC FC who play at Yankee Stadium, the playing field isn't the right size based on stadium restrictions. This causes play to be awkward, especially for teams not used to the strange dimensions.
For the Revs and other teams in stadiums with way more seats than fans (see the picture below) the bigger stadiums tend to take away from the experience.
For New England Revolution games Gillette Stadium has less than a third of the seats open (20,000 out of 66,829). You can imagine how empty and lifeless it feels even during big games.
This isn't even mentioning how unceremonious some of these makeshift fields are with NFL lines still visible on the fields and goalposts behind the goals. It just doesn't look like the owners of the clubs care at all.
Soccer fans are die-hard but without a place to truly call their own and without an owner who will pour a lot of money and love into it, the club won't grow enough to compete.
Maybe it's because the owners know that it wouldn't matter if they did.
Would building a new stadium even be worth it?
In such a huge sports center like New England with the Pats, Sox, Bruins and Celtics the Revs are overshadowed at every turn.
Soccer isn't nearly as popular in the United States as the "big four" sports and if the Revs have to continue to play on a makeshift field they'll never get the spotlight and won't manage great success.
As a die-hard Boston fan my whole life I've grown used to seeing the Kraft name as one of creating miracles. It pains me to say it but I don't believe he could make the Revs as popular if he tried.
In cities like Orlando are doing so well is because there aren't nearly as many things to draw fans attentions. Orlando has a ton of tourists and beside Disney World not much to do.
In Boston, parking for Patriots games is $60 while at Revs games it's free. The demand to go to Revs games is so low that nobody would go.
Bottom Line
I love soccer and I love the New England Revolution but the future doesn't seem too bright. I truly hope I'm wrong but I don't believe that the Revs will be a real contender unless something drastic happens.
The Krafts could sell the team to someone who has more of an incentive to fuel the team or they prove that they are serious about bringing this club to glory. Another option would be for the team to move somewhere with a better market.
The latter is my least favorite of the three options.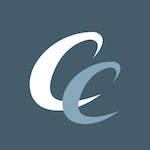 Want your voice heard? Join the Chowder And Champions team!
Write for us!
No matter what happens to the New England Revolution I will forever be a fan, I just hope that whatever happens it has the club's well being in mind.