Boston Red Sox: The sensational importance of a home run
Moonshots, dingers or jacks. Call them what you want, but truth be told the Boston Red Sox are lacking in the home run department.
Taking flight, a baseball launched into the atmosphere can be a game-changer and a beautiful sight. This is an occurrence happening few and far between in 2017 for the Boston Red Sox.
Other teams are sending baseballs over the fence at record rates, but Boston is having none of it, choosing instead to thrive on the two-run single.
The first-place Red Sox have struggled to score runs, at least in the eyes of those wanting the team to score seven runs every game.
Yes, there is a lack of excitement from this team when it comes to scoring runs. Outside a brief run prior to the all-star break, Boston has been a "score 3-5 runs per game" sort of team.
And a lot of that has to do with the long ball, of which the Red Sox have only hit 98 thru 99 games.
If you're calculating at home, they are on track to hit roughly 160 home runs this season.
2016's total: 208.
That's very close to one David Ortiz of a difference. (More or less. Ortiz had 38 in his final year.)
2016 also saw five Boston Red Sox players hit 20 home runs or more, four of which are still on the team.
Runs scored per game are also down for Boston (5.4 in 2016, 4.7 in '17). It's not by much and still good enough for Boston to rank fifth overall in the American League.
The team is also second in batting average, behind only the "we hit everything" Houston Astros.
What, exactly, preventing Boston from scoring more runs?
The double and the double-play
For years, hitters for the Red Sox have thrived off spraying baseballs off the Green Monster for doubles.
In this department in 2017, Boston is again off the pace to match 2016's number.
Last season, the team racked up 343 doubles, with six players reaching 30 or more.
This season's team is on track for 291. One man has currently reached the 30 plateau: Mookie Betts and his 31.
Mitch Moreland started off the season well but his bat has disappeared as of late. And third base has been a black hole of offense this season. (Not to mention the focus of plenty trade discussions.)
Jackie Bradley, Jr, after a slow start, has found his bat again. His current home run and double totals (12, 16) are behind the pace he set last year (26 and 30, respectively) but on the rise.
Another issue for the Red Sox is the hitting into the double play. They have grounded into 94 double plays. That may not seem like a huge number, but it ranks second-to-last in baseball.
With the lack of doubles and driving runners in, does that mean a lineup change is in order?
Switching around the lineup
Manager John Farrell has switched things up as of late. Between giving Hanley Ramirez a start at first and moving Xander Bogaerts down in the lineup, Farrell is looking for answers in punching up the offense.
One of the major complaints I see is slotting Betts in the lead-off. The outfielder–from the top spot–leads the team in home runs, doubles, and runs batted in, among other categories.
I'm fine with Betts in this position for now, simply for the fact players like Bradley, Bogaerts and Dustin Pedroia have all been tried in the spot over the years. All have had varying degrees of success, but Betts–for now–seems like the most logical choice. He can get more at-bats from this spot and has been the most adept at taking advantage.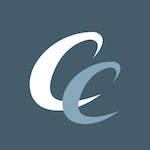 Want your voice heard? Join the Chowder And Champions team!
Write for us!
Even though the Red Sox aren't scoring runs in bunches, this offense has been built for the postseason. They will need to find a bit more timely hitting–including the occasional breathtaking home run–but they will get there.
Plus, the postseason is about pitching and the Red Sox appear to have a solid staff taking shape. The home run might be nice, but a dominating pitching performance always takes the cake.