Boston Red Sox player preview 2018: The growth of Drew Pomeranz
Good pitching will be needed more than ever for the Boston Red Sox in the power laden AL East with Drew Pomeranz expected to burden some of the load.
The Boston Red Sox had two left-handed pitchers pace the staff in 2017, both of which ended up Cy Young Award contenders in their own right.
Only one of these two — Chris Sale — is who many fans expected to be on this list.
The other was Drew Pomeranz.
Though he didn't finish with a single vote for the award, Pomeranz had his Cy Young moments in 2017. He rebounded nicely from a disappointing 2016 with the Boston Red Sox. Acquired from the San Diego Padres in July of that season, the now 29-year old lefty was expected to stabilize the rotation.
Instead, he struggled in 13 starts with Boston, going 3-5 with a 4.59 ERA and only lasting seven innings once.
Overall, Pomeranz went 11-12 in 2016 while giving up 22 home runs and not giving fans much hope for him in 2017.
Except he quieted those critics by posting a 17-6 record with a 3.32 ERA. Pomeranz struck out 174 in 173.2 IP while only allowing 19 home runs and issuing 69 walks.
At times he was the best pitcher on the Boston staff, posting a 10-2 record over the season's last three months. This included a 4-0 August in which Pomeranz had 2.28 ERA.
Locking it in with the divisional race on the line gave fans new found faith in the left. What version will Boston see in 2018? Is Pomeranz headed for a downturn? Or will he continue to build on 2017, forming a "lefty brigade" with Sale and a refocused and ready-to-go David Price?
Pomeranz preview for 2018
A key to 2018 for Pomeranz will be how he performs against the American League East.
He had varying degrees of success and failure against division rivals last season. Pomeranz had a 9-4 record overall. His ERA, though, ranged from great against the Baltimore Orioles (1.96) to nerve-wracking against Tampa Bay (5.12).
Pomeranz collected 17 starts against the four teams, with five of those coming against the New York Yankees. In 26.1 innings of work against New York, he allowed five home runs and 13 runs overall (4.10 ERA).
The Yankees have added more right-handed power to their star-studded lineup and if Pomeranz wants to top last season's success, navigating the A.L East minefield will be integral.
In the best of world's, Pomeranz can reach the 20-win mark. Wins aren't looked at the same way for starting pitchers as they were ten years ago but the number is achievable. (Imagine how dominant the Red Sox would be if Sale, Price, Pomeranz and Rick Porcello ALL pitched to the best of their ability. The word your looking for is unstoppable.)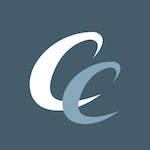 Want your voice heard? Join the Chowder And Champions team!
Write for us!
I see Pomeranz winning 15-17 games in 2018. Last season he showed a great ability to get out of jams with runners on base. Some of the breaks might not bounce his way in 2018, but I don't see him dropping off too much. Strikeouts will be between 170-190 and his ERA might rise a bit (to say, 3.50).
Overall, another productive season is on the horizon for Pomeranz, solidifying his spot on the "lefty brigade" and in the hearts of Boston fans alike.