Boston Red Sox: Mookie Betts deserves to be paid like the best
After taking home league MVP honors a season prior, 2019 seemed like a year of decline for Boston Red Sox slugger Mookie Betts.
Boston Red Sox right fielder Mookie Betts didn't have much more to accomplish in 2019 than he already did a season prior.
Except for a dip in batting average, going from .346 to .295 and stolen bases, Betts produced just about the same numbers he did in his MVP season a year prior. With 29 homers and 80 RBI, the Red Sox right fielder produced just about the same as he did in 2018 in 14 fewer games.
In being named an All-Star and taking home another Gold Glove nod, the season didn't seem as dominant for Mookie Betts as it was during the team's World Series run. Perhaps, it was because the team failed to make the playoffs after winning 100-plus games and a championship.
He still had his multiple homer games and games in which he dazzled with his defense, but in all, his season was more mirrored around his contract and trade rumors, both of which will linger into the offseason in 2020.
Overachievement/underachievement
There wasn't much more Mookie Betts could achieve following the year he had in 2018.
The only flaw to his game was his lack of production in the playoffs and due to the team underachieving, he didn't get a chance to prove his star ability in the postseason in 2019.
Still, Betts was a major force at the mound as a leadoff hitter. Unless Red Sox manager Alex Cora can find a way to move him down in the lineup, the 30 homers and 80 RBI he has averaged over the last two seasons is as good as it gets.
As far as becoming the best player in baseball, he is probably closer to Mike Trout than most people think. If the team believes he is one of the best and somehow rewards him with a massive new contract, Mookie Betts will have to work on becoming a more marketable star in the league.
We all know he can lead with his play on the baseball field, but does he have what it takes to be the kind of vocal leader David Ortiz was?
Only time will tell.
Grade
The measure of a true All-Star is how other All-Stars view him.
After a slow start to the 2019 season, Mookie Betts did bounce back to have a pretty solid season, making the All-Star team again in the process.
While Red Sox fans know how valuable of a player he is offensively and defensively, fellow All-Star and 2018 NL MVP Christian Yelich admires his contemporary and praised his talent on the baseball field and off.
"I got to know him over the course of last year," Yelich said during All-Star media day, via NBC Sports Boston. "He's an amazing player. I love watching him play. He can do everything. He really can, on both sides of the ball. He's unbelievable defensively, his talent on the offensive side is pretty well documented. It's definitely impressive."
With how Mookie Betts ended the season, the Boston Red Sox outfielder earns a B for being a part of the reason the team started the season slow.
Overall outlook for 2020
There will certainly be a lot of trade rumors surrounding Mookie Betts in the offseason, but the Boston Red Sox will somehow find a way to keep Betts in Boston.
Unless he wants Mike Trout money, ownership should do what it takes to keep Betts in a Red Sox uniform for years to come. If somehow, they can't, a good package for Betts via trade should set the team up nicely.
But, let's focus on them getting a new deal done.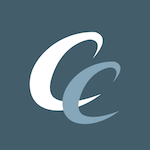 Want your voice heard? Join the Chowder And Champions team!
Write for us!
Once they do that, the talented right fielder should continue to grow offensively, while continuing to be one of the best defensive outfielders in the game. Expect similar offensive numbers like he had in both 2018 and 2019. Where he will make more of an impact will be through his leadership and setting the tone of games with his tremendous lead off numbers.