Boston Red Sox: Mookie Betts will be team's best player in 2020
After a somewhat down season in 2019, expect Boston Red Sox outfielder Mookie Betts to be a top MVP contender in 2020.
Will the Boston Red Sox actually trade Mookie Betts to the 2020 MLB season?
While the answer to that question mostly depend on some team absolutely blowing new Red Sox general manager Chaim Bloom away, the feel is that Betts will be playing at Fenway Park for the home team this upcoming season.
In predicting the best player for each team this upcoming season based on WAR (Wins Above Replacement), MLB.com writer Will Leitch also believes Betts is staying put by revealing the right fielder as the Red Sox best player this upcoming season.
It's hard not to argue.
With Mookie Betts basically making it clear he intends to test the free agent market following the 2020 season, Bloom may not get the kind of offer he is looking for. As a result, expect the Boston Red Sox to try to win with a roster led by Betts, J.D. Martinez, Xander Bogaerts and Rafael Devers offensively.
While either Bogaerts, Devers or Andrew Benintendi (if he has a breakout year) are capable of being the team's best player when it comes to WAR.
Last season, it was Bogaerts who ranked as the best player for the Red Sox with a WAR of 6.8, Mookie Betts was right behind him at 6.6 with Devers, Chris Sale and Eduardo Rodriguez rounding out the top five.
Coming off a season in which he batted .295 with 29 homers, 80 RBI, 16 stolen bases and 135 runs scored, expect Betts to have more of the season he had in 2018 when he led the team with a WAR of 10.4.
Where Betts will improve and can improve is in his power numbers. If the Sox can find another leadoff possibility, the 2018 MLB MVP will have more opportunity to flex his power and also drive in more runs by batting down in the order around the No. 3 or cleanup spot.
Again, that will depend on the team finding a viable leadoff hitter. If not, Mookie Betts will remain the best option in the leadoff spot where he has proved over the last few seasons that he can still provide a lot of power. Just ask teams like the Baltimore Orioles.
So, not only will Betts turn it up in a contract year, he will once again prove he deserves to be in the same conversation as Mike Trout as one of the top players in all of baseball.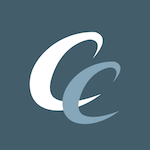 Want your voice heard? Join the Chowder And Champions team!
Write for us!
That will be the good news for the Boston Red Sox. The bad news is that some team will blow him out of the water with a massive contract. With trade rumors expected to continue to swirl and at times intensely, the Red Sox could end up with a great season from Betts and lose him for nothing in free agency.
If the reward is another World Series championship, then holding onto him for 2020 season will be well worth it and will at least give Boston Red Sox fans another season to enjoy the greatness of Mookie Betts.