New England Patriots: This is why Lamar Miller will thrive with Pats
New England Patriots' reported signing of Lamar Miller is a step in the right direction toward improving the team's lack of depth at the position.
The reported signing of Lamar Miller by the New England Patriots is a positive first step toward remedying a lackluster running back room. But it shouldn't be the only step taken. Miller is a nice addition "if" he is healthy.
This big "if" seems to dominate the status of many runners in New England's stable of backs. Sony Michel, Rex Burkhead, Jakob Johnson, previously James Develin, and now Miller are all or have been subject to missing large numbers of games due to injury.
That fact notwithstanding, Patriot fans have to like the signing of Miller who has been a very good back in his career and has been effective against New England in the past.
Miller is listed at 5'10" tall and weighing in at 221 pounds. That's good size and should qualify as a "big back" at over 220 pounds. The Patriots need one and Miller is a good one if he can get on and stay on the field.
The potential is there for him to be the New England best pure running back right out-of-the-gate.
Miller's career yards-per-carry average is a very good 4.6 yards. His very best was a terrific 5.1 yards-per-carry for Miami in 2014.
Lamar Miller miller brings unique versatility to New England Patriots backfield depth
Lamar Miller is 29 years old. That's not young in football years and it's certainly the opposite when it comes to running back longevity.
Yet, after suffering an ACL injury and missing the whole of last season, he will have had time to not only rehab the knee but also recharge his batteries in anticipation of a big season for New England. At least that's the theory.
In addition to a tough running style, Lamar Miller also brings solid ability as a pass-catcher. He has 209 career catches with a top year total of 46 catches in 2015 again for Miami. He's just a very solid all-around back and New England Patriots fans should be cautiously optimistic and quietly excited.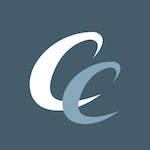 Want your voice heard? Join the Chowder And Champions team!
Write for us!
Should Miller be back to his best, he will be a terrific addition to an offense in great need of a boost. Besides adding two rookie tight ends in the draft, the Patriots have done little to rectify an offense that even the great Tom Brady could not get to function on all cylinders in 2019.
New England Patriots still need help beyond Lamar Miller
Fortunately for New England, the addition of Cam Newton, again "if" he is healthy, is a huge one for the offense.
Newton's ability to run an RPO offense not only enhances the quarterback position as a running threat, but it also provides additional opportunities off that formation for both his running back/receivers, his wide receivers, and his tight ends.
This versatility and flexibility can mask the other deficiencies that the offense may have at its core. With Lamar Miller's hopeful signing and health, the Patriots have improved.
Yet, since the end of last season, they have effectively lost three running backs. They lost James Develin though injury-related retirement. Brandon Bolden was an opt-out due to coronavirus. And now, the status of Sony Michel who has recently been placed on the team's PUP list has to be considered questionable. They haven't replaced all of them. They could still use another addition to the running back room.
New England needs that additional back and fortunately, there is one available who is a difference-maker.
The back who could add another dimension to the attack as both an explosive runner and terrific pass-catcher is Devonta Freeman. He's a free agent. An article explored this in detail. Hopefully, New England will make this happen.
He's fast. He's explosive. He can really catch the ball. It can't hurt. Can't hurt at all. Hopefully, it happens.