NFL rumors: Amari Cooper would help New England Patriots offense explode
The New England Patriots are currently busy putting in work at the NFL Combine. While they do that though, the offseason rumor mill continues to swirl with a number of juicy rumors that are helping build up anticipation for the free agency period.
Per usual, the Patriots are in the middle of pretty much every rumor out there. The team needs some help at key positions in order to improve upon their 2021 season that ended with a deflating Wild Card appearance. The offseason is going to be when a lot of those improvements are made, making it a crucial time for New England and their fan base.
How much the Pats will be able to accomplish remains to be seen. They won't have ample cap space like they did last offseason, and much of their offseason agenda revolves around whether or not J.C. Jackson will re-sign with the team. With the franchise tag deadline just a few days away (March 8th) we will have a bit more clarity on what the front office intends to do this offseason.
If Jackson leaves, the Patriots will have a lot more money to spend, and when you combine their need for a top wide receiver with a deep free agent class at the position, it would make sense for them to make a run at a couple wideouts in this scenario. We have already taken a look at a couple free agent wide receivers who New England could target, and it looks like that list could be set to add another big name with Amari Cooper seemingly set to be released by the Dallas Cowboys.
The New England Patriots offense could be a top 5 unit with Amari Cooper
This bombshell was dropped earlier today by Adam Schefter, and it's a pretty interesting development. The Cowboys had a deadly wide receiver trio in Cooper, CeeDee Lamb, and Cedrick Wilson Jr., and that's not even accounting for Michael Gallup too. Releasing Cooper would save the Cowboys $16 million in cap space, and doing so before the new league year (March 16th) would allow them to avoid handing him his $20 million guaranteed sum for the upcoming season.
While nothing is official yet, as Cooper still has to be released, this would be a huge development for the wide receiver free agent market. With names like Chris Godwin, Mike Williams, and Allen Robinson set to hit market too (Davante Adams is almost certainly going to get franchise tagged) adding Cooper to the list will only make things more hectic. And it gives the Patriots another big name target they could conceivably land.
Assuming Cooper hits the open market, he probably becomes the top free agent wide receiver available (again, assuming Adams doesn't reach free agency). Cooper has posted five 1000 yard seasons throughout his seven year career so far, and he's generally been one of the most productive wide receivers during this time. His 2021 season was a bit of a down year (68 REC, 865 YDS, 8 TD), but he's still better than most team's top wide receivers.
The development of Lamb, Wilson, and Gallup has made Cooper expendable for the Cowboys in some sense. Gallup is also set to be a free agent (he could be a potential target for the New England Patriots as well) but it seems more likely Dallas will try to re-sign him and let Cooper walk. There's still aways to go here, but if Cooper hits the open market, the Pats need to be one of the teams in the running for him.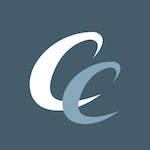 Want your voice heard? Join the Chowder And Champions team!
Write for us!
There's not much to dislike about Cooper. He's in the prime of his career (he will be 28 by the time the 2022 season rolls around), has proven to be a bonafide top wide receiver in the league, and he's about as consistent as they come. He can get open at all three levels of the field, and he would be the perfect candidate to become Mac Jones' top pass catching target.
The issue, as with pretty much every player this offseason, is money. If Cooper ends up not getting released, he'd be set to make $22 million this upcoming season. He probably won't be able to command a similar sum considering he's coming off a down season, and the fact that Dallas would be outright releasing him, but he's still likely going to command a deal worth $15-17 million per year.
If Jackson re-signs, you can say goodbye to any shot the New England Patriots may have at landing Cooper. But if not, this is probably something that could be accomplished. It would be a squeeze, but Bill Belichick is quite handy when it comes to salary cap maneuvering, and I wouldn't put it past him to find a way to get Cooper to fit on the roster.
Even if the the Patriots don't land Cooper, him being released would open things up on the wide receiver market, which is a win for New England. Guys like Godwin and Williams, who were generally considered to be the top available wide receivers, would see their markets shrink with another top wide receiver on the market. They might not lose any money, but with the rest of the league spread out on these top targets, it reduces the competition the Pats would face.
Adding Cooper to the team could potentially see the New England Patriots offense become a top five unit in the league next season. They already have an established ground game, and giving Jones one of the best wide receivers in the game would only aid his development into a top quarterback.
Cooper is one of the most dynamic playmakers in the game, and if the Patriots find themselves presented with the opportunity to bring him on board, they should do whatever it takes to land him.