Boston Celtics bench will be a weapon come NBA playoff time
After yet another blowout victory Sunday afternoon in Boston, this time against the Washington Wizards, the Boston Celtics are rolling towards the NBA Playoffs.
While the Celtics are ultimately going to go as far as Jayson Tatum and Jaylen Brown carry them, Boston's much-improved bench unit is going to make the load much lighter for the C's superstar duo.
Boston Celtics have found a rotation that works
At the beginning of the year, coach Ime Udoka struggled to find a rotation that worked. Whether it was his inexperience as a coach, his lack of chemistry with this roster, or both, things were not smooth at the start of the season. So much so that discussions about his future in Boston after only a few months on the job weren't seen as complete insanity.
Deep down, we all knew that the starters were going to figure it out. Tatum wasn't going to be a liability shooting the ball for the whole year, and a starting five featuring Tatum and Brown was always going to find their level as a two-way juggernaut.
The question mark was always the back of the rotation, the three or four guys coming off the bench that Udoka could trust to carry their weight. And recently, that question mark has turned into an exclamation point.
Payton Pritchard, Derrick White providing a spark for Boston Celtics off the bench
Over the last month, Payton Pritchard has averaged 18 minutes per game, a major uptick from his spotty playing time to start the year, and he has been simply sensational. He's averaging more than 9 points per game on 50 percent shooting from the field, and a truly incredible 48 percent from three point land, after only putting up 4.7 points per game prior. In a league where confidence is king, cementing his role in the rotation has allowed Pritchard to level up his play.
But it's not just Pritchard carrying these bench units, as trade deadline acquisition Derrick White has proven to be a great presence off the bench as well. He struggled mightily with his shot at first, but his savvy playmaking and willingness to put his body on the line on defense allowed him to remain effective. Now that the shots are falling for him, he's playing a crucial role down the stretch.
Of course, we already know what Grant Williams has done off the bench this year. Known for starting his career by missing his first 25 three point attempts, Williams is now a certified sniper from the corners. With Rob Williams' injury, Grant has seen a nice bump in his minutes for the time being, and he figures to be a suitable replacement for the Timelord while he's out.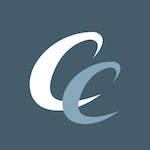 Want your voice heard? Join the Chowder And Champions team!
Write for us!
Boston Celtics will need this version of their bench in the playoffs
On the day that NBC Sports Boston and the Celtics remembered Kelly Olynyk's heroics off the bench in Game 7 against the Washington Wizards in the 2017 Eastern Conference Semifinals, it is only fitting to look at why the C's will need their bench this year.
Maybe it won't be the first round. Maybe it won't even be the second. But at some point, the Boston Celtics are going to need someone from their bench to win them a game. It's just how the playoffs work in the NBA. And for the first time in a few years, they actually have players on their bench that have shown the potential to go off and steal a win.
No offense to Semi Ojeleye, Romeo Langford, or Carsen Edwards, but how many of us ever had any confidence they could replicate Olynyk's Game 7 outing or Leon Powe's Game 2 performance against the Los Angeles Lakers in the 2008 NBA Finals? That's what it's going to take for the C's to accomplish what we all want them to do this year, and finally they have a bench capable of supplying it.