Meet Bailey Zappe, the new Patriots back-up quarterback
It's ova, Jarrett Stidham. The New England Patriots drafted your replacement in Bailey Zappe.
You don't even get to keep your jersey, Stidham.
Zappe wore 4 at Western Kentucky. So you can rip the name plate off the back and turn in the rest, Jarrett. Wish you luck on the next step of your career.
It's not official, but it seems that is what will happen to Stid the Kid. The 2019 fourth round selection out of Auburn hasn't shown much development in three years with the Patriots.
So Zappe will get the shot that Stidham couldn't capitalize on.
New England Patriots value quarterback depth
Why is anyone surprised that the New England Patriots drafted a quarterback?
Since 2002, New England has drafted 12 passers. And using a fourth round pick on Zappe wasn't out of the ordinary for the Patriots. He's the third QB New England selected in the fourth round, preceded by Stidham and Rohan Davey (2002).
Hell, three times the Patriots spent a third round selection on a passer: Kevin O'Connell in 2008, Ryan Mallett in 2011 and Jacoby Brissett in 2016. And who can forget legendary second round pick Jimmy Garoppolo in 2014? All selected while Tom Brady was the unquestioned face of the franchise.
So adding a passer a year after drafting Mac Jones shouldn't surprise anyone. Zappe is just the next quarterback to provide depth, which makes plenty of sense. Zappe isn't going to take Jones' job. He's free to try, but Zappe has to get through Stidham first. I like Zappe's chances.
"The really, really good quarterbacks — they're like coaches. Bailey is no different."
Zappe went from ignored as a high school prospect to authoring the greatest passing season in NCAA history. His only offer was from Houston Baptist, where he started as a freshman and put up ridiculous numbers. In his third year with Houston Baptist, the COVID-shortened 2020 season, Zappe had 1,833 yards and 15 touchdowns in 16 quarters.
That led to his opportunity with Western Kentucky where he put up numbers as if he hacked the game of football: 69.2 completion percentage, 5,967 yards, and 62 touchdowns. The yards and touchdowns broke NCAA single season records, and Zappe did it in 14 games.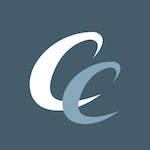 Want your voice heard? Join the Chowder And Champions team!
Write for us!
If you watched Zappe, his play looks like Garoppolo, except Zappe likes to throw downfield. The former Hilltopper makes quick decisions, gets the ball out quickly and has a quick release. That was due, in part, to Zappe's quarterback IQ.
"Bailey knew the offense so well he could run it in his sleep," said former Western Kentucky receiver Jerreth Sterns to News Update's Michael Hickey. Sterns was also Zappe's former roommate while at Houston Baptist. "Everyone around him, including me, benefited from it," Sterns said.

"I was kind of handed the keys to the Lamborghini," Zappe says. "I was able to check-in and out of plays as I saw fit."
Zappe's arm strength is just OK. He can put a little pepper on his pass when he needs to, but Zappe's head matters more than his shoulder.
"The really, really good quarterbacks — they're like coaches," said Western Kentucky coach Tyson Helton to Patriots Wire. "They're like offensive coordinators. That's where their minds are. Bailey is no different,"
Zappe isn't just Bailey's last name. It's what happened when he ran Western Kentucky's laser-fast offense. Kickoff return reaches the 26 yard line: Zappe! Touchdown in eight plays. Offense lining up at the 25: Zappe! Touchdown in six plays. Another touchback sets up the offense at the 25: Zappe! Touchdown in one play.
This all happened in the 59-38 win over Appalachian State in the 2021 Boca Raton Bowl. Zappe completed 70 percent of his passes, threw for 422 yards and six touchdowns. That's why the Patriots drafted Bailey Zappe. The question is how long does he stay a Patriot?
New England Patriots is a quarterback factory
Stidham, if you do lose your roster spot, don't worry. Quarterbacks that come through the New England Patriots system do alright after they leave New England.
The highlights: Cassel has been in the league for 15 years. Mallett spent six years in the NFL and even had eight starts. Brissett is entering his seventh year and started 37 games so far. And Garoppolo can claim leading the San Francisco 49ers to Super Bowl LIV.
Stidham, you could be next to make a name for yourself. And right after you could be Zappe.
We know Jones isn't going anywhere anytime soon. Next in line is Brian Hoyer, another Patriots QB success story that had three separate stints with New England. The 36-year-old will be Jones' mentor until Hoyer officially becomes a quarterback coach for the Patriots.
We can put Zappe under Hoyer's other wing to develop. If Zappe's IQ and skills translate to the pro level, maybe he could advance to being Jones' back-up for a year or two. If Zappe shines when on the field, he could find himself traded, like Cassell, Brissett and Garoppolo before him.
Whether Zappe keeps the jersey will be up to him.