Boston Celtics: Jaylen Brown's improvements on full display in Game 3
The Boston Celtics controlled the action for most of their Game 3 win over the Golden State Warriors in the 2022 NBA Finals. They have taken a commanding 2-1 lead in the series, and they will have a chance to put the Warriors in a chokehold tomorrow night if they can take a 3-1 series lead.
Boston came out and attacked Golden State early and often on both sides of the court. And the guy leading that charge was Jaylen Brown. Brown appeared to get caught up in the antics of Draymond Green and the Warriors in Game 2, but he responded in Game 3 with one his best performances of the playoffs, and it could not have come at a better time.
Jaylen Brown's improvements helped guide the Boston Celtics to a win in Game 3
For much of the postseason, Brown has been one of the most polarizing players on the Celtics. Some games he looks incapable of missing shots, and some games he leaves you scratching your head wondering what on earth he is doing, whether it be his shots, his loose dribble handle, or his occassionally lackadaisical effort on defense.
Brown had one of those games in Game 2. He let Green, who was primarily responsible for guarding Brown, get in his head, and Brown's play suffered as a result. Brown took 17 shots to score 17 points, and he never seemed to be able to get into the flow of the game.
That changed in Game 3, because Brown single-handedly established the flow of the game. He dropped 17 points in the first quarter to help Boston establish control. Rather than attack Green, Golden State's best defender, he would seek mismatches and attack from there. This helped Brown get to the paint, which Boston struggled to do in the opening two games of the series.
Brown's scoring capabilties are well-known by now. Him and Jayson Tatum are both usually good for 20+ points a game, and that has fueled the Celtics offense for much of the regular season and playoffs.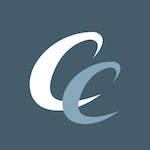 Want your voice heard? Join the Chowder And Champions team!
Write for us!
But Brown also showed up in every other facet of the game for the Boston Celtics, and that is an extremely encouraging prospect moving forward. Without him playing as well-rounded a game as he did, chances are Boston would have lost last night.
Brown controlled the start of this game not just because of his scoring, but becuase of his passing. When Brown drove to the hoop, Golden State was occassionally sliding into the paint as help defenders. After getting flumoxed by this in Games 1 & 2, Brown was able to make the right reads and kick the ball out to the perimeter to his open teammates, and he ended the game with five assists, which is a high total for him.
Another big difference was that Brown played in control. Too often when he drives, he slips, takes a bad dribble, or just loses control of his handle, resulting in a turnover or an ugly offensive possession. That wasn't the case, and when Brown is in control, his offensive game expands greatly.
Defensively, Boston had been getting outworked on the glass by Golden State early in the series, which is unacceptable considering they spend half of their time with a small-ball center in Green on the floor. Brown made his contribution felt, as he pulled down nine rebounds, including three of the offensive variety, which was a huge help in keeping the offense moving.
Brown's main defensive assignment, Klay Thompson, had his best game of the series with 25 points, but he still shot just 7-17 from the field. Thompson is too good of a shooter to be fully contained every night, and Brown did a good job of limiting his open looks throughout the contest. Brown also got the last laugh with a mammoth block on Thompson late in the fourth quarter.
Jaylen Brown has been a one-dimensional player for most of the playoffs, but that was not the case in Game 3. Brown was everywhere, and while he did cool off in the second half, his ability to impact the game in ways aside from just scoring was hard to miss.
If he can continue to play at this high-level, the Boston Celtics will be in a good place moving forward in this series.