New England Patriots: Why offensive optimism should now reign
The New England Patriots have largely completed their offseason re-tooling for 2022 and there is ample reason for optimism when it comes to their offense. It seems primed to take its output to another level in 2022 with Mac Jones at the helm. Conversely, the defense looks anything but ready to improve.
The topic here is offense, however, and there are ample reasons to feel good about its chance to deliver a significant punch to opposing defenses in 2022.
Let's explore just why the offense has been primed for success this offseason with some astute personnel activity and leave commentary on the defense to other spaces. Any optimism is a good thing, and on offense, there is a lot to be positive about.
The New England Patriots return good players on offense
On offense, everything starts with the quarterback, the most important position on any football team. For 20 years the New England Patriots fielded the best of all time in Tom Brady. After foolishly letting him walk, they were faced with a major dilemma. They knew they couldn't replace him. He's one of a kind.
But the Patriots personnel department knew they had to find a really good facsimile, and thankfully, they have. That 2021 first-round pick, Mac Jones, is now entering his second season. Jones was the best of the much-heralded 2021, 5-quarterback first-round draftees, though he was the last to be selected at the 15th overall pick.
He responded by having an excellent, though somewhat inconsistent, rookie season. Yet, that notwithstanding, Jones still had the best season of any rookie quarterback, and one of the best by a rookie in recent memory. The team should be set at that position for the foreseeable future.
They also have a deep running back room with Damien Harris (who is a possible trade candidate) and Rhamondre Stevenson currently in the fold along with the returning pass-catcher extraordinaire, James White.
The offensive line suffered the loss of its two starting guards, with Shaq Mason getting traded and Ted Karras departing in free agency. Yet, they re-signed tackle Trent Brown, arguably their best move of the entire offseason, and have now moved him to left tackle. That's a prudent move, though a belated one.
Still around is stalwart center David Andrews and vthe ersatile Michael Onwenu. They, along with solid back-ups James Ferentz, Justin Herron, and the aforementioned Brown, are a solid base on which to build.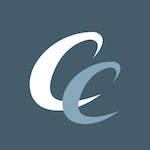 Want your voice heard? Join the Chowder And Champions team!
Write for us!
At receiver, they bring back two good ones in Jakobi Meyers and Kendrick Bourne, along with the lesser-productive Nelson Agholor. Tight ends Hunter Henry and Jonnu Smith are both back after the former's solid 2021 and the latter's less than an impressive campaign. Overall, the offense looks set to return a good base of players.
The New England Patriots have added nice pieces to the offensive puzzle
In addition to the returnees, the Patriots have added nicely to their offense. The best move by far was the trade of a 2023 third-round pick to the Miami Dolphins for wide receiver DeVante Parker and a 2022 fifth-round pick. When healthy, Parker is capable of being a #1 receiver, something the team lacked last season. His health is a big "if", though.
The Patriots further sought to upgrade their receiving corps in the draft when they traded up and somewhat controversially drafted Tyquan Thornton of Baylor with the 50th overall pick. Many observers felt that this was a reach and that Thornton could have been drafted later.
Regardless, the team rolled the dice on the fastest wide receiver in the draft. They wanted speed, and in Thornton, they got it. Whether he can justify that lofty pick is yet to be seen. If he can, it's a big plus.
Earlier, after a nice trade-down in the first round, the Patriots sought to bolster their offensive line by selecting University of Tennessee-Chattanooga guard, Cole Strange. Many thought Strange was an even bigger reach than Thornton. It was not that he couldn't play. Again, the thought was he could have been drafted later on.
He's projected to start at left guard replacing Ted Karras. If he doesn't, it has to be considered a huge disappointment. While the o-line is a bit unsettled, it has the potential to be very, very good.
Finally, after losing Brandon Bolden in free agency, the Pats drafted two additional running backs to bolster their already solid group. Fourth-rounder Pierre Strong Jr. of South Dakota State is a speed back with suspect hands. Sixth-rounder, Kevin Harris from South Carolina is a bruising runner who doesn't fumble.
All in all, a lot was done to bolster the offense. It's a good thing since little was done on defense. Expect the offense to carry the team in 2022. It had better, or it will be a very long season in Foxborough.