New England Patriots most intriguing training camp battles: Linebackers
The New England Patriots will be back on the field next week!
Training camp kicks off on July 27, and playtime is over. Quarterback Mac Jones is over the wonder of his rookie season. With numerous updates of his better fitness and several workouts with his pass catchers, Jones is determined to be better in 2022.
New England had little to no expectations last year with a rookie under center. But a 10-7 season and a playoff appearance has caught the attention of the rest of the league. And while the rest of the league is wondering if the Patriots could reach the playoffs again, head coach Bill Belichick and the Pats are targeting the Buffalo Bills and the AFC East crown.
It won't be easy, though. The Patriots will be a very different team from last year, as they moved on from some veterans in favor of youth. Hearing the calls of being slow, they infused a lot of speed on both sides of the ball.
Will it work? We won't know until we're well into the season. First they will find some answers during training camp. There are more than 80 players currently on the roster. That will be pared down to 53 before the season starts.
Very few players are locks for the roster. But looking at specific positions, there will be some very interesting competitions. Instead of going through all positions, the focus is on the top three competitions going into camp. Let's start with the position group that figures to be the most competitive of the bunch; linebacker.
The New England Patriots need to use training camp to solidify their linebacker depth chart
Familiar faces Dont'a Hightower and Jamie Collins don't look like they'll be back with the Pats this year. Kyle Van Noy was released before free agency and latched on with the Los Angeles Chargers. Their potential replacements don't have the experience the veterans have, but on paper, they have the speed Belichick is looking for.
Being physically fast is not the same as mentally fast, though. The best seven will still process the action on the field quickly. The difference is they should be better playmakers due to their athleticism:
Participants
Josh Uche, Ja'Whaun Bentley, Mack Wilson, Cameron McGrone, Raekwon McMillan, Matthew Judon, Anfernee Jennings, Jahlani Tavai, Ronnie Perkins, DaMarcus Mitchell, Harvey Langi
Capsules (in alphabetical order):
Ja'Whaun Bentley – The New England Patriots re-signed their thumper, which was a bit of a surprise. After having a career year, I expected Bentley would had signed elsewhere. Thankfully the fifth year 'backer from Purdue is back to defend the run.
Anfernee Jennings – Not every player Belichick drafts from Alabama works out. Jennings has had a difficult time trying to get on the field. He might be a solid run stopper on the edge, but he's slow for a linebacker. His game is from a different era, and it's possible the game has passed Jennings by.
Matt Judon – It's still hard to believe that the Baltimore Ravens let Judon walk. Belichick is certainly thankful that they did. Judon's 12.5 sacks were the most sacks by a Patriot since Chandler Jones hit that mark in 2015. Judon is also great defending the run, so he can stay on the field for all three downs. He ran out of gas down the stretch last season, though. Maybe that won't happen this year if Judon gets some pass rush help from the other side of the line.
Harvey Langi – The Patriots brought Langi back for one year, but the chances for the former BYU Cougar don't seem good. He played sparsely in 2021 and is coming back from a sprained MCL. Special teams might not be enough to stay on the roster.
Cameron McGrone – There is a lot of anticipation to finally see McGrone on the field. He was available in the fifth round because he tore his ACL during his final year at Michigan. Fully healthy, McGrone is Exhibit A of if speed over power will work for the New England Patriots. Few players will garner as much attention as McGrone will.
"One thing that I noticed is that all the other guys on the field had been playing football for months, and then he had been coming off of a year or whatever of not playing football, and he really didn't look in any sort of way out of place on the field which I thought was impressive." – Patriots outside linebackers coach Steve Belichick
Raekwon McMillan – Everything was going great for McMillan during training camp last year until he tore his ACL. If McMillan stays healthy, it's possible he picks up right where he left off.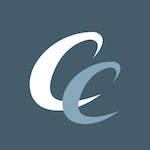 Want your voice heard? Join the Chowder And Champions team!
Write for us!
DaMarcus Mitchell – The New England Patriots didn't draft a linebacker, but they signed Mitchell as a UDFA. The former Purdue Boilermaker is raw, as he played running back his freshman season at Southwest Mississippi CC before switching to the defensive side of the ball. Mitchell needs coaching and time to get to his full potential.
Ronnie Perkins – Perkins was left out of the "great Patriots 2021 draft class" conversation because he spent most of the year buried on the depth chart before going on injured reserve. He has an opportunity to become part of the story if he lives up to expectations.
"We'd go back and forth a little bit, but Ronnie Perkins is a different breed," he added. "He's got the versatility to go inside, outside and through you. He's a great guy." – Former Oklahoma teammate Marquis Hayes
Jahlani Tavai – Maybe the Patriots are hoping lightning strikes twice by signing Tavai. He was a disappointment as a Detroit Lions 2019 second round pick, just like Van Noy was five years earlier. A thumper by trade, he projects to back-up Bentley.
Josh Uche – A speed demon off the edge, Uche looked like he was going to break out with three sacks in the first two games of 2021. That tease turned sour, as Uche played sporadically the rest of the season before going on injured reserve in November.
Mack Wilson – Wilson gets a fresh start after being acquired via trade from the Cleveland Browns. Two years of declining production led to his arrival in New England. Belichick has found potential in unwanted players before. Wilson gets a chance to prove the Browns wrong.
Roster
ILBs Bentley, McGrone, Wilson; OLB Judon, Uche, McMillan, Perkins
Cut
Jennings, Langi, Tavai
Practice Squad
Mitchell