Boston Red Sox News: Jackie Bradley Jr sent packing
The Boston Red Sox continue to make moves even after the trade deadline. With the acquisition of outfielder Tommy Pham, and everyday play of Jarren Duran and Alex Verdugo, the Red Sox have designated outfielder Jackie Bradley Jr. for assignment.
This was JBJ's second stint with the Boston Red Sox after spending the 2021 season with the Milwaukee Brewers. The speedy gold-glove caliber center fielder was brought back to Boston in the off-season, via trade for Hunter Renfroe. On the season, Bradley Jr. was hitting .210 with three homeruns, 29 RBI's and a .695 OPS. The outfielder also has 58 strikeouts in 271 at bats this season.
The Boston Red Sox had a horrendous hitter in Jackie Bradley Jr.
Look, let's not sugar coat the obvious here. Bradley Jr. was a HUGE liability at the plate. 58 strikeouts in 271 at bats equates to about a strikeout every four or five at bats. That isn't good when a bottom of the lineup hitter is a favorite to strikeout!
But not only the strikeouts, it's the lack of efficiency when he does put the ball in play. It seems like the speedy outfielder could never get into a groove hitting. Especially on the road! Every time JBJ was up in a key situation, he seemed to either strikeout or ground out to second base. Not kidding, it seemed like every time!
So when you have Tommy Pham, Jarren Duran, Alex Verdugo, and the potential return of Kiké Hernandez; where is the need for a bat like JBJ? The short answer? You don't need it.
The Boston Red Sox should've had Jackie Bradley Jr. as a fourth outfielder
This is the bottom line of it all. Jackie Bradley Jr. should not have been a starting outfielder this season for the Boston Red Sox. You had three outfielders in Duran, Verdugo, and Hernandez that could play everyday in the outfield. So what would JBJ's role have been in the Red Sox everyday plans?
Being a fourth outfielder would've been perfect for the Red Sox and Jackie Bradley Jr. He could've gotten occasional spot starts against right-handed pitching. Plus, what is the strength of this particular outfielder? His fielding right? You could've had him come in as a late game replacement to strengthen your defense when necessary.
But being a starter for the Red Sox on a day to day basis? That's a recipe for disaster considering the automatic outs they've had all year in guys like Franchy Cordero, Bobby Dalbec, and Yolmer Sánchez.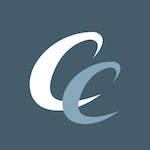 Want your voice heard? Join the Chowder And Champions team!
Write for us!
The bottom line is that Jackie Bradley Jr. was not a guy that should've been back in the first place. Chaim Bloom lost another trade with this one. Keeping Hunter Renfroe would've given you a strong arm in the outfield and hopefully another bat in the lineup.
So thanks for everything Jackie Bradley! We appreciate what you did in your first stint in Boston, specifically in the 2018 ALCS. But there shouldn't have been a second stint. A lot of fans saw the writing on the wall, so this isn't exactly surprising with the direction the team is going in for the long term. Can JBJ help a contender as a fourth outfielder? Absolutely. Hopefully, he gets that chance to do so for the rest of this current season.