Another Boston Red Sox bullpen implosion dips team below .500
The Boston Red Sox are struggling. Well, they're just a bad team and didn't make any competitive moves to actually improve at the deadline but I digress.
The Sox lost to the 42-64 Kansas City Royals last night in frustrating fashion. Nick Pivetta looked decent, giving up three earned runs on seven hits with five strikeouts. Matt Barnes even looked like a serviceable big league arm, not allowing a base runner in the sixth inning. The Sox fought back to tie the game at 3 in the top of the seventh inning behind a Kevin Plawecki single. There was a glimmer of momentum headed into the bottom half of the inning when Alex Cora called upon Darwinzon Hernandez.
The stage was set for some late inning heroics for the new look post deadline Boston Red Sox
All the Sox needed was a hold from Darwinzon Hernandez, and when the time came to silence the critics, Hernandez gave up four earned runs, giving the Royals a four run lead which would prove to be too much to come back from.
To add insult to injury, Alex Cora was ejected arguing whether or not Royals catcher Salvator Perez's home run hit the left field foul pole or green padding surrounding it.
Either way, let's not throw an elite bat like Salvy Perez batting practice fastballs in a tie game when (strictly mathematically speaking) you're competing for a playoff berth. That's not a winning formula.
Not adding the bullpen arms is also not a winning formula.
Buying and selling is not a winning formula.
I'm not sure where the Sox go from here honestly. They're now 4 games out of a wild card spot. They're below .500. The Baltimore Orioles are ahead of them in the standings.
I'd love to pretend that it's a speed bump after a solid Astros series, but the Boston Red Sox are dealing with the same exact problems they have been all season.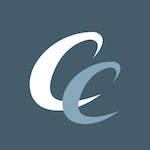 Want your voice heard? Join the Chowder And Champions team!
Write for us!
At a certain point, the front office needs to acknowledge that plain and simple: this team stinks! They brought in no bullpen help despite it being the teams biggest weak point. They were able to improve at first base by bringing in Eric Hosmer, but it cost them Jay Groome, a top pitching prospect.
Now I'm no MLB general manager, but if I were, maybe I'd be a bit more hesitant to trading a solid pitching prospect, in a non-competitive season, where the starting rotation is beaten up, and the bullpen is, in a word, bad.
I'm not Chaim Bloom, but if I were, all these stars aligning would probably give me pause before trading Jay Groome when my main mission is to replenish the farm. And if I were Fenway Sports Group, I'd wanna know, What are we doing here?!