Celtics big Robert Williams 'dunking'; Ime Udoka talk, and Dwight Howard?
The Boston Celtics have been missing fifth-year big man Robert Williams, but it looks as though the high-flying rim protector may be making his way back on the court sooner rather than later.
Currently rehabbing from knee surgery, Williams told reporters that he is coming along nicely and is still in line for a late-December return. Even if that bleeds into January, it will be a huge lift for a Celtics team that has been missing everything Williams brings to the table, including his lob dunking ability at the rim.
"Yeah, yeah – I'm dunking," Williams told reporters Saturday, via NBC Sports Boston.
Following knee surgery on Sept. 23, the Celtics big man was expected to be out eight to 12 weeks. It was an unexpected setback for both Williams and the team, but it does look like he is progressing nicely and should at least return to basketball activities in late December.
Boston Celtics are in big need of a healthy Robert Williams
In the meantime, Al Horford, Noah Vonleh and Luke Kornet will still have to hold it down in the front court, but at least the timetable of a Robert Williams doesn't seem so far away.
"I'm stepping it up. Really anything," Williams continued. "They just try to hold me (back from) being a little too explosive sometimes, take my time with it. But pick and rolls, running the court, really doing a lot."
Though the team can obviously use his defensive presence and rebounding, the most exciting aspect of Williams' return is watching him on the court with a playmaker like Malcolm Brogdon. With the way Brogdon drives to the hoop, there should be a lot of opportunity at the rim for Robert Williams…as long as he stays healthy.
Celtics talk: Al Horford addressed Ime Udoka
The Ime Udoka era in Boston looks to be officially coming to an end. While both Marcus Smart and Jaylen Brown have expressed disappointment in their former coach possibly moving on to coach the Brooklyn Nets, a veteran player like Al Horford is taking a different approach.
When asked about the former Celtics coach potentially moving on to a rival, the veteran answered like a veteran should.
"We'll see how that develops," Horford told reporters prior to Friday night's game. "Right now, our focus is on our group and continuing to move forward. If that materializes for him, obviously we'll be happy for him. At this point, we've already moved forward and are trying to focus on what we need to do and it's Chicago tonight. That's what's on my mind."
Whether Horford is disappointed with the Udoka or not, it didn't show in his response, which contrasted with Smart saying that his former coach had his name "slandered and slaughtered." Without knowing the full extent of what happened, that was a bold statement by Smart who may be more upset the coach is going to a rival team and that his organization is allowing that to happen.
NBA Rumors: Could Dwight Howard help the Boston Celtics
Although Robert Williams is close to returning, the Boston Celtics may still need another big to add to that front court rotation. Could that be 18-year veteran big man Dwight Howard?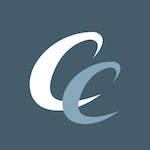 Want your voice heard? Join the Chowder And Champions team!
Write for us!
Well, the Celtics don't seem to be interested even though the team could use the rebounding presence, but Howard believes he can help the Celtics due to his defensive presence.
In talking about teams that could be potential fits, the Celtics was named by Howard amongst other title contenders like the Brooklyn Nets and Golden State Warriors. As far as Boston, Howard can see himself playing the role of a Celtics legend.
"They got a long of young talent," Howard said in an appearance on Shannon Sharpe's Club Shay Shay. "I'm all about defense, I understand it on a different level. Bill Russell was one of my heroes. One of the first books I read in high school was 'Russell Rules'…I feel like me being a vet, helping out some of those young guys, those young bigs. It ain't like I'm trying to come in and play 35, 45 minutes, but I can come in and give a team 20, 25 minutes and give you a good 12-15 points and 10 rebounds, and make sure the bench is hyped, make sure everybody on the team is ready to go every day."
Given the injury history of Williams and the fact Horford is another year older, adding Howard may be something to think about if you are Celtics president of basketball operations Brad Stevens, especially if the price is right.