Boston Celtics offense is tops in the NBA and so fun to watch
In sports, they say that defense is the key to a championship run. Don't let the 2022-2023 Boston Celtics hear that though!
The Celtics beat the Denver Nuggets last night by a score of 131-112.
Their offensive rating has been legendary so far this season.
Just let Chris Forsberg tell you just how good the Celtics offense has been!
The Celtics are scoring just about 119 points per game right now. They have not registered a game so far where they have scored less than 100 points. That leaves one thing left to be said.
This Boston Celtics offense is a lot of fun to watch!
The Boston Celtics have depth on their bench
This isn't getting talked about as much as it should.
Last season, the Boston Celtics Achilles heel was their bench. We saw it then they lost to the Golden State Warriors in the NBA Finals last season. This season, they made sure to have the depth.
Look at all of the options. Although he's injured, Malcolm Brogdon has been a tremendous trade addition for this Celtics team. A proven veteran scorer that can help the second team score.
Then you take a look at some of the other pieces. An improving Grant Williams, on both sides of the basketball. A guy in Sam Hauser that's taken more of a role this season with his sharp-shooting off the bench. Luke Kornet is giving you solid minutes. Other guys like Payton Pritchard, Noah Vonleh, and Blake Griffin produce for you in their limited roles.
Point being, this Celtics bench has depth and it's fun to see so many talented players on this bench!
The Boston Celtics have Jayson Tatum and Jaylen Brown
Jayson Tatum and Jaylen Brown continue to shine for the Celtics this season.
These two are complementing each other this season better than any duo that I've seen in the NBA. The best thing is that they can pick up the slack for the other person if one of them is having an off game.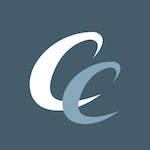 Want your voice heard? Join the Chowder And Champions team!
Write for us!
When Jaylen is off, Jayson is there to pick up the slack. When Jayson is off, which there haven't been many nights this season where he's been off; Jaylen is there to pick him up.
These two guys continue to thrive in this offense and it'll be fun to see where this offense goes the rest of the way!
The bottom line with this Boston Celtics offense
This Celtics offense is having quite the time. The fact that they can score the ball this well is amazing to watch.
Especially with last season where the Celtics found their identity on defense. This year, Joe Mazzulla has basically said, "That's great. Now let's score it as well!"
The craziest part about this 12 game beginning of the season stretch is that so far, they're doing it without Robert Williams III. Imagine what will happen when Rob gets back in the fold? The Celtics will have that many more options offensively.
So enjoy this offense Celtics fans because honestly, I think it's here to stay!