Patriots News: What Adrian Klemm brings to the offensive coaching staff
With the way the off-season has gone so far for the New England Patriots, fans should be more than excited!
There was of course the hire of Bill O'Brien to return to the Patriots as their official offensive coordinator. A move that a lot of fans and front office people wanted to see happen and it did!
Then there was the decision of moving on from Matt Patricia and Joe Judge into potential different roles with the organization.
Now? The Patriots are upgrading once again as they will be bringing on former Oregon offensive line coach/run game coordinator Adrian Klemm.
Klemm played for the Patriots from 2000-2004 before finishing his professional career for the Green Bay Packers in 2005.
New England Patriots have a good, experience o-line coach in Adrian Klemm
As mentioned above, Klemm had a six year career in the NFL as an offensive tackle.
The Inglewood, California native has spent time at both the college and NFL level, working with offensive lines. He has worked at SMU, UCLA, and Oregon at the collegiate level. He also spent a total of three years with the Pittsburgh Steelers. Klemm was working with the line as an assistant and then eventually became the main o-line coach in 2021 before departing for Oregon.
The cool thing about Klemm is how effective he can be for this Patriots offensive line. With Oregon last season, they allowed the fewest amount of sacks in college football. Yes, you read that right. In ALL of college football! Something tells me that's a good thing, especially for a quarterback like Mac Jones.
Adrian Klemm brings the New England Patriots another good coach to the offensive staff
The way the Patriots are looking, they are putting together a legitimate offensive staff.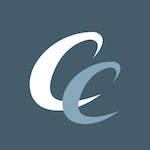 Want your voice heard? Join the Chowder And Champions team!
Write for us!
We obviously have t go back to the Bill O'Brien hire for a second. A clear homerun of a hire, even though a lot of people agree that it was the most logical pick.
Not only is O'Brien coming, but he's bringing reinforcements! Will Lawing comes over with B.O.B. after being together with the Texans and at Alabama. Lawling will most likely work with tight ends, replacing Nick Caley.
So with B.O.B., Lawing, Klemm, and other guys like Troy Brown on the offensive staff; it sure looks like there will be some legitimacy to the offensive game-planning next season.
The bottom line with Adrian Klemm and the New England Patriots
This is another solid signing for the Patriots, in terms of getting prepared for a better 2023 season.
This Patriots team went down significantly in offensive line play between the 2021 and 2022 seasons. In 2021, the line did a solid job of protecting Mac Jones. In 2022, they did anything but that!
Now they get a guy that has played in the organization, coached at different levels, and has helped produce results.
So welcome (back) to New England, Adrian Klemm. Hopefully, you can get the most out of a group that is a tackle or two away from being a top 10 line in the whole league.