NBA Rumors: Boston Celtics have a Grant Williams decision to make
With the way the Boston Celtics have been playing this season, no fan wants to talk about the end of the season. Unless of course, it results in a duck boat parade around Boston!
But unfortunately, it is part of basketball and all sports to look ahead to the future. One interesting name that Celtics fans should be paying close attention to is forward Grant Williams.
The former Tennessee forward is facing a situation where he will be a restricted free agent this upcoming summer. That means the Celtics can match any offer Williams is given before he can do to another team.
So with this in mind, the Celtics have a very difficult Williams decision to make.
Boston Celtics needing Grant Williams shooting and defense off the bench
The Celtics bench was the biggest weakness in the NBA Finals a year ago. However, Grant Williams is a bright spot.
The easiest example to refer back to is game 7 of the Eastern Conference Semifinals against the Bucks last season. Williams put up 27 points and hit 7 three pointers in the blowout victory.
Williams has worked hard on his shooting. He went from shooting 25 percent from three point land his rookie season to 41percent in his fourth season with this Celtics team.
On the defensive end, look no further than last night against the Bucks. Defending Giannis is one of the toughest assignments in all of basketball. Grant held Giannis to four points on 1-5 shootings in 22 possessions.
The "3 and D" type of play that Williams brings to the Celtics is extremely valuable. It would be hard to replace if the Celtics let him walk in free agency.
Boston Celtics hearing Grant Williams contract request
We've heard the rumors of what Grant Williams want for money in free agency.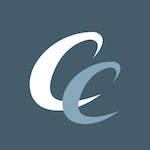 Want your voice heard? Join the Chowder And Champions team!
Write for us!
The Celtics could have taken the problem off their hands if they considered trading him at the NBA trade deadline. Get something for him of value and don't risk losing him this off-season. But that didn't pan out.
They have other bench pieces in place now, like Malcolm Brogdon, Blake Griffin, Mike Muscala and other. So if they don't bring Williams back, it's not like the Celtics don't have ANY bench pieces.
So really it's in the Celtics hands. Do they think Williams is worth $20 million a year? Or would they be okay with an Orlando or Detroit coming in, potentially overpay him, and have him leave town for good?
The bottom line with Grant Williams and the Boston Celtics
Grant Williams is a vital part of the what this Celtics team is trying to accomplish: winning an NBA championship.
It all comes down to whether or not Brad Stevens thinks that the 6'6 power forward is part of the long-term plan of the Celtics.
If Williams is looking for that $20 million a year that's been reported, some team will give it to him. It's just the way the NBA is at this point: overpay to get the player.
So when the season wraps up, championship or not; the Boston Celtics have a tough decision to make about whether or not they want Williams as part of a successful core.