New England Patriots on the verge of joining Red Sox in cellar?
The New England Patriots early head-scratching free agency signings if continued have them on course to join their Boston Red Sox compatriots in the basement of their respective divisions. As the old saying goes, misery loves company.
Thus far, the Patriots have lost their best wide receiver Jakobi Meyers to free agency and signed two barely back-up level offensive tackles, Calvin Anderson and Riley Reiff. That's not exactly the splash Patriot Nation had been hoping for.
While there still is time for all this to change with a blockbuster signing or two (we can hope right?), the team's recent personnel history portents otherwise.
Like their Boston-based compatriots, the New England Patriots have adopted the time-tested faulty strategy of bottom-feeding that leads directly to the cellar of your division, in this case, the AFC East.
Let's explore this in more detail.
The New England Patriots post-Tom Brady is lost in the high grass
New England Patriots coach Bill Parcells once said that rookie linebacker Chris Slade was "a ball in high grass". That seemingly meant he was lost, had a lot to learn, and was floundering.
That fits the New England Patriots post-Tom Brady. They are lost in really high grass or weeds and can't seem to be able to slash their way out.
They like the Boston Red Sox have resorted to bottom-feeding, hoping against hope by signing older or waiver-wire level players they'll strike gold on some and improve their lot. The problem is the strategy is doomed to failure.
Like the Red Sox who now post-Dave Dombrowski seek to avoid the luxury tax at all costs, the team continually tries to make chicken salad out of chicken … parts. The result is not palatable.
Unlike the Sox, however, the goal is not really to save money since they, as the Red Sox to some extent, wind up spending tons of the owners' money anyway on fruitless acquisitions.
New England Patriots bottom-feeding will take them to the cellar
Like the Boston Red Sox, cellar-dwellers in two of the past three seasons, the Patriots' fortunes are headed downward. Last season, they barely finished ahead of the New York Jets. If the Patriots continue on this trend, should the Jets ultimately trade for Aaron Rodgers, this season they'll bottom out like their Fenway friends.
The New England Patriots thus far in free agency has been a total disappointment, to put it mildly. Hoping against hope, Patriot Nation waits patiently offseason after offseason for a glimmer of hope that with Brady kicked out the door a new round of excellence will emerge.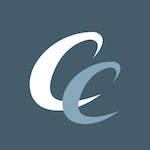 Want your voice heard? Join the Chowder And Champions team!
Write for us!
It ain't going to happen by signing players like Anderson and Reiff to presumably remedy their deficiencies at offensive tackle.
All these signings do is waste cash that could have been spent more wisely on top players who are actually difference-makers. Waiver-wire-level players won't cut the mustard.
While there is still time to perhaps dig themselves out of this hole by spending wisely on or trading for top players and drafting sensibly, why would any members of Patriot Nation actually feel that will happen? The team's personnel operation has been and remains a total wreck.
It would be great to write glowing articles about the terrific Patriots offseason, and again, they're still may be time to do so. Yet, with history as a guide thinking so would be half-baked.
Unless and until a talented General Manager not emanating from the so-called "Bill Belichick tree" with fresh ideas takes charge, all New England Patriots fans should expect is more of the same.
That would be mediocrity year after year. It is what it is until it isn't. Yet, hope springs eternal, does it not? There's still time but don't bet the farm on any change. It's not likely.