New England Revolution: Revs are on to Toronto
A week after having their streak of undefeated home games broken, the New England Revolution head to Toronto FC.
Including this week's match, the New England Revolution have competed against Toronto FC twice in their last three MLS games.
As a Revs fan I have to admit, I'm getting tired of matchups against good teams. The Revs haven't played against a worse team than themselves since May 13th against Real Salt Lake.
It hurts to admit that, in truth, over half of the league has more points than the Revs.
On the bright side, The Revs did win their first matchup against Toronto. Now on the road they'll try to repeat their earlier fortune.
Let's take a look at each team's chances.
New England Revolution
The Revs did very well against Toronto last time they met.
Some might say it was due to their uncanny ability at home. Well, they've now been proven human in Gillette. Some might say it was Toronto's thin roster due to World Cup Qualifiers. Ok, that's actually likely.
Either way, The two teams are back at it again.
New England's biggest advantage this week is the knowledge that they have beaten this team before. Toronto won't be at full strength in this match either. On Wednesday they used virtually their strongest lineup in their Canadian Championship match.
The Revs are also determined to make up for the slow start and numerous missed chances last week. Sixteen weeks in, it's getting closer to do-or-die every day.
Motivation and a weakened Toronto lineup could be the key to finally breaking their first road win of the season. Currently 0-5-3 outside of Gillette, getting rid of that doughnut would be nice.
Possible Starters:
Cody Cropper (GK) – Andrew Farrell, Benjamin Angoua, Antonio Mlinar Delamea, Chris Tierney – Gershon Koffie, Scott Caldwell – Lee Nguyen, Kelyn Rowe, Diego Fagundez – Juan Agudelo
Toronto FC
Sitting at the top of the table is always nice. It's even nicer when you're the best team in the league.
With their cushion at the top of the table, Toronto can bare to lose a match or two. At least that's what I hope.
TFC is currently on their busiest stretch of the season. Just two nights prior to this match they drew with Montreal 1-1. They have their second Canadian Championship series match next Tuesday.
Toronto has a slightly tired squad, and a much more important game coming up soon. Expect to see mostly reserves in this one.
Just because the team will be mostly reserves doesn't mean they are sure to lose. A team this good has a very deep roster. The reserves will be fighting for more playing time.
It won't be as easy of a win, but it's still not out of the question for the Reds.
Possible Starters:
Alex Bono (GK) – Justin Morrow, Jason Hernandez, Oyvind Alseth – Tsubasa Endoh, Benoit Cheyrou, Victor Vazquez, Jay Chapman, Armando Cooper – Sebastian Giovinco, Jordan Hamilton
Prediction
If the Revs come out and score early I don't see the Toronto reserves coming back. New England will be pushing as hard as they can for a victory on the road.
Again, the Toronto reserves are also fighting for playing time. They aren't going down quietly.
The New England Revolution are also on the road, a bad sign in the past.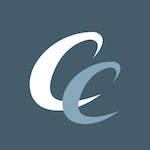 Want your voice heard? Join the Chowder And Champions team!
Write for us!
At the end of the night, I believe the Revs will notch their first road win of the season. They will leave triumphant by a score of 4-1.