New England Revolution fall apart late in 3-2 loss to Red Bulls
It's been said too often, The New England Revolution are in dire need of change.
In all-too-familiar fashion, the New England Revolution disappointed again against the Red Bulls.
In their first match of the season, The Red Bulls also came from behind to win 2-1. In Wednesday's match the Revs collapsed in the 90th minute to drop the point.
Recap
Between the 20′ and 29′ minutes held the brunt of the action as three goals were scored.
The 21st minute started the action with Teal Bunbury finishing Diego Fagundez's nice run with a cross-goal shot. It looked good for New England in the early goings.
Quickly, the Red Bulls responded, not wanting to be left out. Bradley Wright-Phillips slotted the ball just under the crossbar in the 23rd minute. Wright-Phillips launched the shot so fast it's hard to even pick up on the replay.
Tied 1-1, the Revs decided to take back the lead. On another great run by Fagundez, Lee Nguyen ended up putting the ball in the back of the net.
Charging in, Fagundez released his shot which deflected off the keeper and to the far post. Nguyen had the easy job of tapping it in.
The real frustration for Revs fans starts in the 55th minute. With the Red Bulls on the attack, New England gives up an unnecessary penalty which Daniel Royer easily nets to tie it up again.
And finally the heart-breaker, the dagger, the thievery in the 90th minute. Felipe passes it far up field, directly to the feet of Gonzalo Veron. Turning, Veron takes the shot across the net, burying it in the left side netting.
Three points to New York. Just another day for a Revs fan so far this season.
Moving Forward
At least this match looked more like the Revolution. The Revs lead in all offensive stat categories but yet again failed to take advantage.
There has been a lot of talk recently about the New England Revolution looking for reinforcements at the transfer deadline.
I believe that it will take more than a fresh face or two to turn this season around. Hopefully I'm proved wrong.
Next week the Red Bulls come back to New England for the US Open Cup Quarter Final. With a week to prepare and likely with players back, they could have better luck.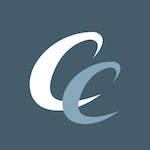 Want your voice heard? Join the Chowder And Champions team!
Write for us!

Cross your fingers Revs fans!