New England Revolution strike down the Union in 3-0 win
The New England Revolution decisively defeated the Philadelphia Union 3-0 on Saturday.
There's nothing better than a 3-0 win for the New England Revolution right now.
Well, a 4-0 or higher would be, but oh well. Revolution fans can finally feel happy again as the team are now winners of two in a row.
With the playoff line starting to inch closer and closer, and the clock ticking on, the Revs have just the tiniest bit of consistency behind them now.
Review
Kei Kamara deserved the game ball for his performance in this one. Despite trade discussions with the New England Revolution over his frustration due to lack of production, he really proved himself wrong.
Kamara started the game in the 38th minute with a picturesque flying toe-tap. It was just enough to tip it past the keeper and into the corner. Kelyn Rowe's chip pass on the play also warrants a shout out.
All was quiet on the pitch goal-wise until the 85th minute.
For his seventh goal of the season, Kamara made quick work of a nice pass by Andrew Farrell. One touch is all that's needed when you're as hot as Kamara Saturday night.
Not wanting to be left out, Juan Agudelo netted a final goal in the 89th minute. A long far post cross from Scott Caldwell found Agudelo's head and was deftly redirected in to ice the match.
The full game was a happy surprise for Revs fans seeing as the Union had defeated the Revs in their last three straight. The Union outscored New England 11-0 across those three games.
Looking Forward
With the three points, the New England Revolution overtake the Union for 8th place in the Eastern Conference. They're still eight points behind 6th place Columbus and the playoff line.
The big win puts the Revs back into positive goal difference and sets their momentum to full blast as they head to take on the Chicago Fire on August 5th.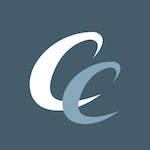 Want your voice heard? Join the Chowder And Champions team!
Write for us!
Let's hope that Kei decides to stay in New England. With more performances like Saturday's not much can go wrong as the season winds down.