Boston Celtics: Jayson Tatum is putting NBA on notice
Jayson Tatum became the first Boston Celtics rookie to score 28 points in a playoff game Monday night, showing the NBA that he is the real deal.
You can have your Ben Simmons or Donavan Mitchell. All season long, Boston Celtics fans have been very satisfied with Jayson Tatum. With his performance so far in the playoffs, the rookie forward is showing the league just how good he is already and a hint at how good he will be in the future.
So, go ahead and halt those rumors involving deals for Anthony Davis and Kawhi Leonard. What Tatum has shown this season is that he is going to be a very special player and has definitely proven Celtics president of basketball operations Danny Ainge right in trading the No. 1 pick overall and selecting Tatum at No.3.
In scoring over 14 points per game through the regular season, Jayson Tatum has shown the type of maturity and offensive versatility to be a star in this league. Due to the injury to Gordon Hayward and later losing Kyrie Irving, the rookie was forced into the spotlight and he has truly shined.
In fact, any amount of success the Boston Celtics were to have this season depended on both Tatum and Jaylen Brown. Both players have responded and both have had their moments. Although he was up and down offensively in the first-round matchup against the Milwaukee Bucks, Tatum definitely had his moment on Monday night.
With Brown out, Tatum helped picked up the scoring void. With an inside-outside game that has impressed all season long, the Duke product showed the 76ers that he is going to be a problem in this series.
Together with his talent on the court, Tatum's maturity and understanding of his role on the team is what makes him not just another rookie in this league.
"Just more was expected," Tatum said of the larger role that was put on his shoulder since the start of the season. "It's a bigger role with Kyrie (Irving) out for the season, (Daniel) Theis, (Marcus) Smart. Everybody, especially the young guys – me, Terry (Rozier), (Brown) knew we had to do more."
So, about Ben Simmons
While the Philadelphia 76ers point guard is getting all the recognition and praise in the Rookie of the Year race, Jayson Tatum is making a case of his own.
As a player who has played every game this season, Tatum has more than proven that he can produce during important stretches of the game. With his 28 points on Monday night, he also showed he is not afraid of the playoff stage.
So, in going against Ben Simmons and having a career game, Tatum quietly displayed his claim as Rookie of the Year. He won't admit it, but it had to be satisfying putting up that kind of performance with Simmons right there on the court.
"At this point I'm just focused on winning, not really matchups. Just win. It's really a team thing right now," Tatum said.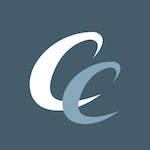 Want your voice heard? Join the Chowder And Champions team!
Write for us!
Again, the maturity this kid has is what will make him a successful star in this league. He won't come out and say he is the better rookie, but his play on the court is doing all the talking.