Patriots Gridiron News: Matt LaCosse is an upgrade from Dwayne Allen
The New England Patriots added tight end depth with the signing of former Denver Broncos tight end Matt LaCosse.
One of the underrated signings for the New England Patriots this offseason is that of former Denver Broncos tight end Matt LaCosse.
Though not a big signing or even one that gets most Patriots fans excited, LaCosse gives the defending Super Bowl champions some tight end depth and a player who should be an upgrade from Dwayne Allen in his ability to block and catch passes.
While the team awaits the status of star tight end Rob Gronkowski, adding LaCosse already gives the team some healthy competition for the backup tight end spot with Jacob Hollister and second-year tight end Ryan Izzo competing for spots.
With LaCosse, the Patriots will at least have a tight end who put up some decent numbers offensively in 2018. Unlike Allen and Hollister who combined for just a few catches during the regular season, Matt LaCosse caught 24 passes for 250 yards for the Broncos.
Again, not numbers that will jump out, but he at least provides a threat catching the ball. In signing with the Patriots, LaCosse has expressed his excitement for the opportunity to improve on his 2018 numbers.
"I mean, it's an honor to be here," LaCosse said, via Patriots Twitter. "Great franchise, great players, great coaches and just the history behind the franchise is just unbelievable. Just to be here and be able to see all that happens here and be a part of it, it's huge and awesome."
Although the Illinois alum will have to earn a spot on the team, he highlighted the Patriots use of tight ends as the reason why he signed. With or without Gronkowski, the tight end role will be an important one within the offensive game plan both in the running game and passing game. That is where Matt LaCosse will prove to be a better threat and contributor than Dwayne Allen given his numbers in 2018.
In all, LaCosse cites the multiple ways the New England Patriots utilize their tight ends as the main reason he chose to join the team.
"That was one of the main selling points on this place is just how often they use their tight ends and how they use them in different ways," LaCosse said. "Blocking, pass-catching off play action, there's so many ways the tight end can get involved and it's really exciting."
Depending on what else the team does at the position via free agency or through the draft, LaCosse at this point gives the New England Patriots at least more than they had production wise between both Allen and Hollister last season.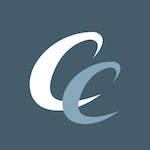 Want your voice heard? Join the Chowder And Champions team!
Write for us!
If Rob Gronkowski does not return, he could have a chance at an even larger role with the team going into 2019. As of now, Matt LaCosse is certainly a player to watch in training camp, especially coming off a career year.