New England Patriots: Sony Michel fueling excitement entering second season
Bill Belichick got it right when he drafted Sony Michel in the first round in 2018, now the New England Patriots running back is looking to make more of a splash in his sophomore season.
In drafting running Damian Harris in the third-round of the 2019 NFL Draft, it is apparent the New England Patriots are going to attempt to run teams over in defending their Super Bowl championship and it all starts with Sony Michel.
It starts with the Georgia Bulldogs alum because of what he showed in his rookie season. After a slow start due to injury, Michel showed both maturity and toughness in putting together a pretty solid rookie season rushing for 931 yards in just 13 games played during the regular season.
The scary part of his rushing production is that he nearly reached 1,000 yards rushing despite limited production in a few of those games. Another scary part of Michel's rookie season is how he performed in the playoffs and the Super Bowl.
Anchoring a power running game, Sony Michel rushed for 336 yards on 71 attempts in all three games with six rushing touchdowns. The way he showed up on the big stage, combined with the amount of growth still ahead of him has Patriots fans excited and certainly has running backs coach Ivan Fears looking forwards to the season ahead for a healthy Sony Michel.
"He's got a lot of time now to learn about the things that he can do a hell of a lot better," Fears said, via by Pats Pulpit. "You can always improve, everybody can improve. He's got to take that next step to build on what he started and that's what we expect of him. We expect him to learn, we expect him to grow as a player and as a teammate. Sony's going to work hard, no doubt about it. I'm excited about what we expect to see from him next year."
Areas of improvement
With Tom Brady a year older along with a lack of reliable playmakers in the passing game, there will be more emphasis on Sony Michel and the power running game. Besides maintaining his health, a couple of areas where Michel will seek improvement is on short-yardage situations and in the passing game.
In 2018, Michel caught just seven passes for 50 yards. At times, he didn't seem on the same page as Brady, but with another full offseason beneath him, there should be considerable improvement in that area.
In drafting Harris, the team also has some depth at the position. With James White, Rex Burkhead and Brandon Bolden rounding out the expected running back depth chart, Michel won't have a tremendous amount of weight placed on his shoulders, but with what he did last season, the New England Patriots will look for him to have a greater role in his sophomore season.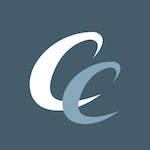 Want your voice heard? Join the Chowder And Champions team!
Write for us!
If there is any young player ready for the challenge, it is Sonny Michel as he has proven in the spotlight both during his college years and his rookie season with the Patriots.