Boston Celtics Op/Ed: Danny Ainge won the Anthony Davis trade
After months of rumors, NBA star Anthony Davis is not coming to the Boston Celtics and the team actually won the deal.
Who wouldn't want the best big man in the league on their team? After months of rumors, speculation and drama, Anthony Davis will not wear a Boston Celtics uniform in 2019.
In fact, in a matter of a weekend, he went from the next superstar hopeful in Boston to public enemy number one as he now will team up with LeBron James and showcase his talents with the Los Angeles Lakers.
So, kudos to his agent Rich Paul who did everything in his power to keep his star player from sporting shamrocks. While the Lakers depleted their roster, the New Orleans Pelicans are sitting pretty with Lonzo Ball, Brandon Ingram, Josh Hart, the No. 4 pick overall to go along with the projected No. 1 pick overall Zion Williamson.
Where does that leave the Boston Celtics?
It leaves the team with their young core still intact. It leaves them as a team that won't be held hostage by another NBA superstar entering free agency after the season. The Lakers could mortgage their future because Anthony Davis actually desired to play long-term there. The Celtics would've had to gamble and potentially lose it all.
Would have it all been worth an 18th NBA championship? Would fans actually be happy following another duck boat parade in Boston to see Davis hit free agency and the team fall back into a five-year lottery team?
For some teams like the Toronto Raptors, that championship would be good enough. For a team with the history that the Celtics have, they need to build for a string of championship runs and that means building around their homegrown players Jayson Tatum, Jaylen Brown and Marcus Smart.
Isn't winning a championship sweeter that way?
Super team or smart team?
Now, LeBron James would tell you that the Celtics actually set the blueprint in building super teams. But the Celtics drafted Paul Pierce and used their many assets to trade from Ray Allen and Kevin Garnett who were at the downside of their careers.
That 2008 Boston Celtics team won due to the chemistry they had together. While the 2019 version of the Celtics may be a team without Kyrie Irving and Anthony Davis, they are at least the team that bonded together to make it to the Eastern Conference Finals during the 2017-18 NBA season.
Led by Jayson Tatum, Jaylen Brown, Terry Rozier and a veteran in Al Horford who complimented the team, those Boston Celtics were lovable. They played hard, they showed heart, they made believers out of non-believers.
So, why not let that youth develop into what Kyrie Irving and Anthony Davis are today? What everyone forgets is that those players were in Tatum and Brown's shoes the first couple of years of their NBA careers.
Let LeBron James and the Lakers get their relevancy back. Let them add Kyrie Irving to the mix as well. In the meantime, Celtics fans can watch their youth grow into those superstars.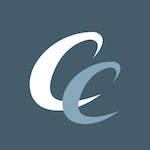 Want your voice heard? Join the Chowder And Champions team!
Write for us!
In that time, the Lakers may take the lead in championships. But once the Celtics finally do raise banner no. 18 under the leadership of players, they actually drafted…the feeling would be so much sweeter.
The Boston Celtics won the Anthony Davis deal. That's how we will look back at this blockbuster deal in the near future.