Boston Celtics: Why Kemba Walker is a huge addition
Kemba Walker is the new starting point guard for the Boston Celtics, and he's going to show everyone just how good he is.
When Kyrie Irving left for the Brooklyn Nets, it felt as though the Boston Celtics would have to go into the season with Marcus Smart, Terry Rozier or one of the rookies as a starting point guard. Then Danny Ainge put on his executive hat, and acquired Kemba Walker from the Charlotte Hornets, letting free agent guard Terry Rozier head there in the process.
Kemba Walker has been in a small market his whole career, he's been on terrible Hornets teams and has never had the level of talent he now has in Boston. Walker is not only a walking bucket, but his leadership skills and character are going to be refreshing for Celtics fans this season.
Kemba Walker is an All-Star
This seems to be something everyone is glossing over. Last season, walker was putting up 25.6 ppg, 4.4 rpg and 5.9 apg. For comparison, Kyrie put up 23.8 ppg, 5 rpg and 6.9 apg last season.
Yes, it's different because Kemba Walker was carrying Charlotte, while Kyrie had more help. However, Kemba is an All-Star and those numbers are still fantastic. Watching clips of him play, it's easy to see how his style is going to seamlessly fit in with Brad Stevens and co.
Gordon Hayward is going to benefit immensely from Kemba's arrival.
Last season was rough for Hayward, but with a full summer of solid workouts in Boston and a point guard with a completely different approach, he's set for a bounce back season. He might not be completely back to an All-Star, but Walker feeding him the ball and running the offense is going to help build his confidence.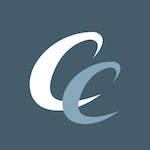 Want your voice heard? Join the Chowder And Champions team!
Write for us!
Kemba Walker is going to have the best year of his career with the Boston Celtics, and everyone is going to see exactly how great he is.