Boston Celtics: Why Grant Williams is a 'pretty impressive' rookie
Boston Celtics rookie Grant Williams is already impressing head coach Brad Stevens with his personality and basketball IQ.
The most impressive aspect about Boston Celtics first-round pick Grant Williams is that he is already a presence on and off the court as a rookie.
Selected with the No. 22 pick in the 2019 NBA Draft, the University of Tennessee product wasn't a name Celtics fans were expecting with the selection. But, now that he is here, the rookie is proving to be a nice addition who could possibly turn into the type of NBA player who would be considered a steal.
At 6-foot-7, 240 pounds, Williams is undersized at the power forward position, but plays bigger than his size. He also exhibits the kind of versatility offensively Brad Stevens loves in a big man. During Summer League, the Celtics rookie showcased that ability by showing his range as a shooter while defensively showing his toughness in the post.
With Al Horford gone, there will be more of an opportunity for Grant Williams to make a contribution immediately.
Is he ready?
As a rookie, he still has a lot to learn about life in the NBA, but according to Stevens, he already has the basketball IQ to be a player in the league for quite a while.
"It's really good," Stevens said regarding Williams' IQ, via Masslive.com. "Like any other player he has a lot to learn about the NBA, the night-in, night-out challenges and all that comes with playing each team. As far as coming in and doing things and picking things up quick, from a strategy standpoint and also from an intuitive standpoint, he's pretty impressive."
While understanding it will take time to grasp things he is being taught in the system, it is that intuitiveness that Stevens believes gives Grant Williams a bright future in the NBA. How quickly he becomes an impact player will be about his physical performance on the court.
That's where the value of an Al Horford would come in if he was still on the team. Although there is more playing time potential opened up for the rookie with the veteran departing, the bigger value would've been learning behind a professional like Horford.
Given his basketball IQ, playing behind or with an All-Star caliber big man with a similar approach to the game would've been beneficial. But what's beneficial right now is that he is not a big stats guy and will do all the little things to help his team win.
"I'm not a huge stats guy. I just focus on whether we win the game or not," Williams said this past summer, via Masslive.com. "That's just how I was raised and how I've always looked at the game of basketball. If we win, great, if I have zero points or 30 points or whatever stat line I have. So for me, it's all about if we get a W in the win column."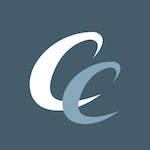 Want your voice heard? Join the Chowder And Champions team!
Write for us!
That certainly sounds very familiar. Actually, it sounds like Al Horford. It looks like the Boston Celtics may have struck gold with this draft pick as far as his attitude towards team basketball.