Boston Celtics: Prognosis good for Gordon Hayward's future in Boston
While injuries have kept Boston Celtics star wing Gordon Hayward off the court, that injury history can keep him in Boston.
When Gordon Hayward is healthy, he is an All-Star caliber player worth the Max contract the Boston Celtics handed him back in the summer of 2017. He proved it with the Utah Jazz and he proved it through the first eight games of the 2019-20 NBA season.
The problem is, it really has been just those eight games and a couple games during the 2018-19 NBA season where Celtics fans have been able to see the Hayward the team was coveting so much.
Due to two freak injuries, the All-Star version of Gordon Hayward has been limited. In averaging 18.9 points, 7.1 rebounds and 4.1 assists to begin this season, he was getting back to that form before fracturing a bone in his hand. Slotted to return by Christmas, there is a high chance that Hayward resurfaces back to his All-Star form.
There is also a chance he opts out of his current contract at the end of the year for a better deal like Al Horford did in the summer of 2019. With what he has not been able to do on the basketball court due to the season-ending lower leg injury in 2017 and this current injury, NBA Insider Adrian Wojnarowski has given early indication that the injury history may keep Gordon Hayward from opting out.
"I think, normally, without the injuries, you would've expected he would've opted out and did a new deal that would've been worth more money," Woj said during his appearance on WEEI.com's 5 Out. "But I think, because of his injuries, that dictates it a little bit."
Wojnarowski preceded that commentary by saying he believes Hayward is happy in Boston. As we have seen, when he is healthy, he is a great asset to have on the court. Not only does he have a great relationship with head coach Brad Stevens, he was also developing great chemistry on the court with Kemba Walker and Jayson Tatum.
The only factor to watch out for when he returns this season is can he and Jaylen Brown co-exist when they are both healthy and available at the same time. If both playing at All-Star levels, can Stevens find a way to mesh both players who basically play the same position.
While it is a good problem to have, it could result in the team having to part ways with one of the two. With Jaylen Brown receiving a contract extension, Gordon Hayward could be the odd man out if there becomes a conflict with playing time.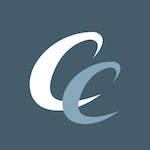 Want your voice heard? Join the Chowder And Champions team!
Write for us!
Given his versatility and ability to play four positions, that scenario is unlikely. What's more likely is Hayward playing basketball in a Boston Celtics uniform beyond the 2019-20 NBA season. Unless there are more injury concerns…let's knock on wood.