Boston Celtics: Jayson Tatum displays All-Star rise with 41-point night
Jayson Tatum shows his All-Star worthiness in a Boston Celtics blowout victory against the New Orleans Pelicans.
Remember back when the New Orleans Pelicans wanted Jayson Tatum as a centerpiece to any deal that would've sent Anthony Davis to the Boston Celtics?
Well, that trade never happened because Celtics president of basketball operations refused to part ways with the talented Duke product. Actually, there were other reasons that deal never transpired, but let's go with keeping Tatum as the main reason.
For that reason, it was both ironic and validating that Tatum poured in a career-high 41 points against the Pelicans in Celtics' 140-105 victory Saturday night at TD Garden.
In helping his team end a three-game losing streak, Tatum's 16-for-22 shooting night also showed that when he is on, he is lethal. And when Jayson Tatum is lethal, the Boston Celtics are a tough team to beat as they outscored the Pelicans by 30 points when Tatum was out there on the floor.
As Saturday night's performance undoubtedly outshined the various bad shooting nights he has had this season. As fellow teammate Gordon Hayward observed, Tatum's offensive success was triggered by both his aggression and just letting the game flow to him.
"Most of his point, I feel like, were in the flow of the game," Hayward said following the game, via MassLive.com. "It wasn't like he was forcing anything, which was really good. So, I'm happy for him. He was able to knock down some big-time shots and get to 41. Anytime you can score 40 in this league, that's a big number. I'm happy for him and it's the first of many."
Given that Jayson Tatum nearly reached that mark in late December with a 39-point performance, that is not a bold prediction by Hayward. In fact, it's a confirmation that the young forward is steadily rising as an All-Star in the NBA on both sides of the court as his rebounding and defensive presence has been on the rise also.
In learning how to impact the game in other ways when his shot is not falling, Tatum is showing the vision of a complete player. As good as shooting 73 percent from the floor feels, the Boston Celtics young centerpiece knows he has more work to do, which is extra encouraging.
https://twitter.com/celtics/status/1216192006822584320
"Obviously, it feels good for sure, but I never get too high or too low if I play well or if I don't," Tatum said. "For me, I feel like I got a long way to go, and the guys I looked up to, they have nights like this more often than not. So obviously it feels good, but just try to do it more often, be consistent, and continue to get better. After tonight you gotta forget about it and move on to the next one."
A couple of those players that he has looked up to is Kobe Bryant and Boston Celtics great Paul Pierce, two players his game has been compared to. Each of those players had their ups and downs before they settled into the prolific scores they were.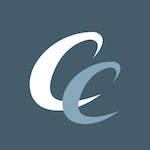 Want your voice heard? Join the Chowder And Champions team!
Write for us!
As for Jayson Tatum, his attitude and commitment are in the right place. It takes a special player to reach that 40-point mark in the NBA and the Boston Celtics knew and know they have one in Tatum even on bad shooting nights.