Boston Red Sox: J.D. Martinez has a lot of love for Alex Cora
Boston Red Sox players like J.D. Martinez are 'heartbroken' that the team and Alex Cora have parted ways.
The Boston Red Sox are now in search for a new manger after Alex Cora and the team mutually agreed to part ways after a Houston Astros cheating investigation ruling was made last Tuesday.
Cora, who was a bench coach for the 2017 Astros team in question was listed as a key contributor in the sign-stealing scandal.
After seeing how Major League Baseball commissioner Rob Manfred came down on Astros former manager A.J. Hinch and general manager Jeff Luhnow, it was a foregone conclusion that Cora would face similar punishment if not more severe.
While the decision for the Boston Red Sox to move on from Cora based on the cheating allegations and findings were predictable, players like J.D. Martinez are still in the corner of their former manager. Not only was he a player's coach, he a friend as well.
"Obviously kind of heartbroken about it," Martinez said during Winter Weekend, via NESN. "I talked to him before and I understood his side of it, definitely. He didn't want to be a distraction going into the season. And I know it was wearing on him and his family, so I obviously feel for him. I wish him the best. I know he played a big, big role for our team. He was one of my favorites, if not my favorite manager I've had. It's going to be tough."
In leading the team to 108 victories and a World Series championship in 2018, Alex Cora helped instill a competitive nature back into the Boston Red Sox. His presence also helped propel the careers of the team's younger players like Xander Bogaerts, Rafael Devers and Eduardo Rodriguez.
His presence and how he relates to players also helped a veteran player like J.D. Martinez ease into the team as one of the leaders, which is a leadership that will be even more important now with Cora gone and the team in search for a new skipper.
Martinez touched on that as he continued to open up about a man he has a lot of respect for.
"The way he relates to players. He's an open book. He just straight up, you know, he played the game so he understands the pressure that comes with it," Martinez continued. "He understands how we're feeling. He did a really good job of just relating to players and being in tune with what was going on in the clubhouse."
So what's next for J.D. Martinez and the 2020 Boston Red Sox?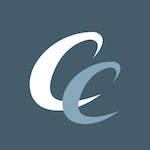 Want your voice heard? Join the Chowder And Champions team!
Write for us!
Well, along with finding a new manager, the team will be out to prove that 2018 was no fluke. While investigation is ongoing as to whether Alex Cora instilled the same signal-stealing methods to the Red Sox, that World Series championship is going to be in question no matter the findings.
J.D. Martinez and his teammates will certainly enter 2020 with a chip on their shoulder if the team's accomplishments in that 2018 season becomes a huge asterisk.