Boston Red Sox: Why Alex Verdugo is the scapegoat of the Mookie Betts' deal
Lost in the Boston Red Sox blockbuster trade that sent Mookie Betts packing is the main prize they are getting back in outfielder Alex Verdugo.
It happens all the time in Boston sports. A popular athlete is traded and the player who comes back in return is put under a huge spotlight. When the player is a superstar like Mookie Betts, what the Boston Red Sox got back in return will be greatly magnified over the next few years or even decades.
The main player who will be under the spotlight is outfielder Alex Verdugo.
While some feel the Red Sox didn't get enough for a player like Betts, others are scrutinizing what they did get in return. Jeter Downs and Connor Wong are a couple of nice prospects not many have a problem with, but the player with actual major league experience and star talent has already seemingly taken the place of David Price as Boston's new whipping boy.
Take away some character issues and his involvement in a 2015 assault investigation and Verdugo is a player with extreme promise. Not only was he a Los Angeles Dodgers No. 1 prospect, he was No. 30 overall MB prospect and a player to watch in the future.
While Mookie Betts is established as a league MVP, Gold Glove winner and World Series champion, Alex Verdugo is just beginning his career with similar talent.
In his first full major league season with the Dodgers in 2019, Verdugo hit .294 with 12 homers and 44 RBI in 106 games. That is actually not that far off from Betts' first season with the Red Sox in which he hit .291 with 18 homers and 77 RBI in 145 games.
With that comparison, the Boston Red Sox are indeed getting some value back and a 23-year-old player who has the tools to flourish into something big in Boston, if given the chance.
As he is already beginning the season with a back injury, Verdugo's past and his character on and off the field is already in question in Boston. Is it truly because those issues are of real concern or is it only magnified given that he the player Mookie Betts was traded for?
Alex Verdugo on the pressure of Boston
Fair or unfair, that connection will stay with Alex Verdugo as long as he puts on a Boston Red Sox uniform. It will be greatly magnified and scrutinized if he under performs or is involved in more character issues.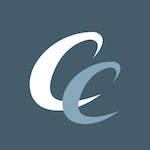 Want your voice heard? Join the Chowder And Champions team!
Write for us!
So the pressure is on and Verdugo at least says he's ready to deal with it.
"We're in the public eye all the time," Verdugo said Saturday, as transcribed by NESN. "So everybody has their opinions, everybody will think however they want. But at the end of the day, like I said, I know who I am, I know what I can do on the baseball field. I'm extremely confident in my abilities with everything: Defensively, in the batter's box, baserunning. I know that I can be a game-changer, and I plan on being an All-Star, having Gold Gloves, Silver Sluggers, I plan on that. Like obviously everybody has goals, everybody want that."
While the real finger pointing will be aimed towards Boston Red Sox chief baseball officer Chiam Bloom if Verdugo does not work out in Boston, the Sox new outfielder has to be careful not to sound more like Kyrie Irving or even David Price.
Mookie Betts never made proclamations. He just went out on the field and proved it. Perhaps, that is the main lesson Alex Verdugo will learn as the newest young talent in a city where champions are made.
Just go out there and do it young man and all the scrutiny will die. But, for now, like it or not, your production or lack thereof will be compared to what the Boston Red Sox seemingly gave up on. You will be the scapegoat of the blockbuster deal that has many fans scratching their heads.
Fair or unfair…now its Alex Verdugo who has to earn that trump card David Price always referred to.